With its glistening beaches, gourmet cuisine, dazzling nightlife, and exhilarating outdoor adventures, its easy to understand why vacationing in the Caribbean is so appealing to so many people.
Comprised of 26 independent countries and other territories, the region stretches from the southeastern U.S. to the north coast of South America. There are also over 700 gorgeous exotic islands, islets, reefs, and cays.
Across the board, these tropical destinations offer a unique opportunity to immerse yourself in a rich mix of Caribbean music, art, history, and immense natural beauty.
Whether your idea of opulent luxury is staying in treehouses and over-water bungalows or 5-star hotels and luxury villa rentals, youll definitely find it in the Caribbean.
Its one reason the region is such a popular place for destination weddings, honeymoons, and other romantic getaways.
Read on for our list of 10 great travel destinations for luxury Caribbean vacations, including information about what makes each place so alluring.
Weve also included some of the best things to do while youre there, in an effort to provide some inspiration for your next luxury getaway!
READ MORE: The 20 Best Caribbean Islands to Visit (If you Love Nature & Hate Crowds)
Destinations for Luxury Caribbean Vacations Guide
Aruba
The Bahamas
Belize
Costa Rica
Curaao
Dominica
Dominican Republic
Jamaica
The Riviera Maya
St Kitts
1. Aruba
Arubas motto is One Happy Island. Between the friendly people, blissful beaches, and 365 days of sunshine a year, the phrase truly encapsulates the vibe of this Kingdom of the Netherlands constituent.
Although it measures just 19.6 miles long and 6 miles wide, Aruba has seemingly endless stretches of glistening beaches. They have even been ranked as some of the best beaches in the world!
While Eagle Beach is usually noted as one of the islands top spots, visitors seeking more tranquil waters should try Palm Beach on the western coast.
There are plenty of funthings to do in Aruba, including great restaurants and Tiki bars where you can grab a cocktail before enjoying a romantic sunset on the soft white sands.
Most of the luxury villas and resorts are on the Palm Beach strip.Youll also find a number of spas and restaurants, as well as two of the largest shopping malls in Aruba on this side of the island.
When the sun goes down, the decadence doesnt end, as the islands many clubs and casinos offer a vibrant nightlife scene.
READ MORE: The 25 Most Unusual & Unique Hotles in the World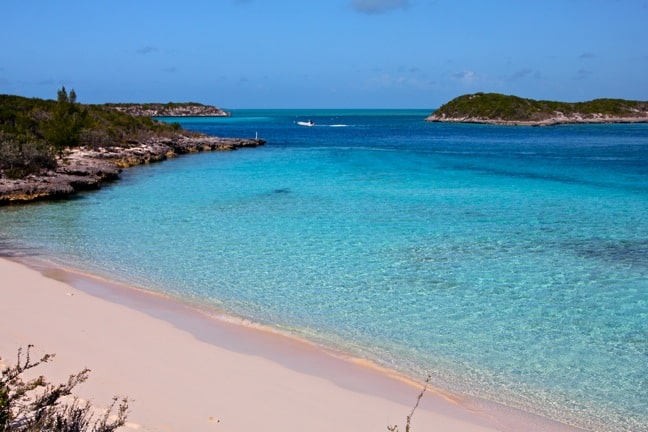 2. The Bahamas
Made up of some 700 islands, the Bahamas attract millions of visitors each year.
With its wealth of attractions, spectacular scenery, and plentiful romantic getaway options, theres something to suit even the pickiest of travelers.
Whether you want a more private and secluded vacation or one right in the middle of the hustle and bustle of Nassau (the capital of the Bahamas), theres plenty of luxury to be found here.
You can spend the day lounging on award-winning beaches (including the famous Pink Sand Beach of Harbour Island), scuba diving sunken shipwrecks, and exploring private coves.
Theres also the enchanting European design influence of Versailles Gardens. For the ultimate luxury Caribbean vacation, you can opt for a guided boat tour, which often offers access to private islands.
When it comes time to settle in for the night, theres everything from luxurious cottages, private villas, and beachfront bungalows to adults-only all-inclusive resorts.
READ MORE: The Swimming Pigs of Exuma on Big Major Cay, Bahamas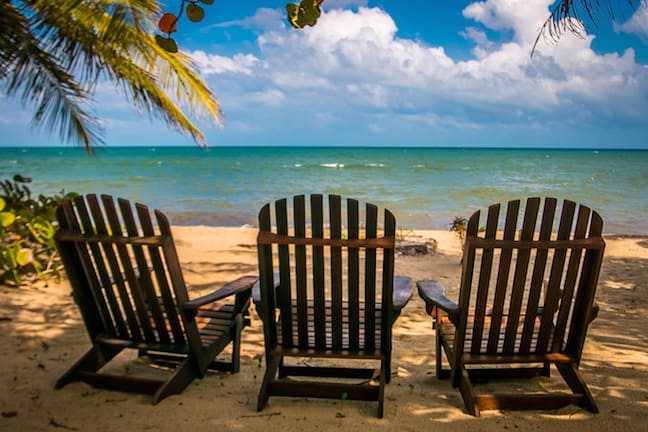 3. Belize
Belizes varied natural beauty including lush rainforests, pristine beaches, the second-largest barrier reef system in the world is arguably its main draw.
But there are also captivating Mayan ruins of Xunantunichand Caracol, plus the unique Afro-Caribbean culture of the Garifuna people.
The islands of Belize are the biggest tourism hotspots, and Ambergris Caye in particular. Its the most populated island and lures those looking for luxury with a line of exclusive resorts along the eastern shore.
During the day you can relax on the beachfront, or explore seaside shops that sell artisan goods. After the sun sets you can indulge in the areas buzzing nightlife.
Its just a quick 20- to 30-minute boat trip out to snorkel or scuba dive the Belize Barrier Reef. Its an amazingly healthy reef system where you can go swimming with sharks, sea turtles, and other cool & weird ocean animals.
For a more secluded retreat, visit Cayo Espanto, just 3 miles from Ambergris Caye. Its a private 4-acre island where the luxury overwater bungalows and privacy provide a perfect environment for a romantic Carribean vacation.
READ MORE:What is an Eco Lodge? The Top 20 Eco Resorts & Eco Hotels in the World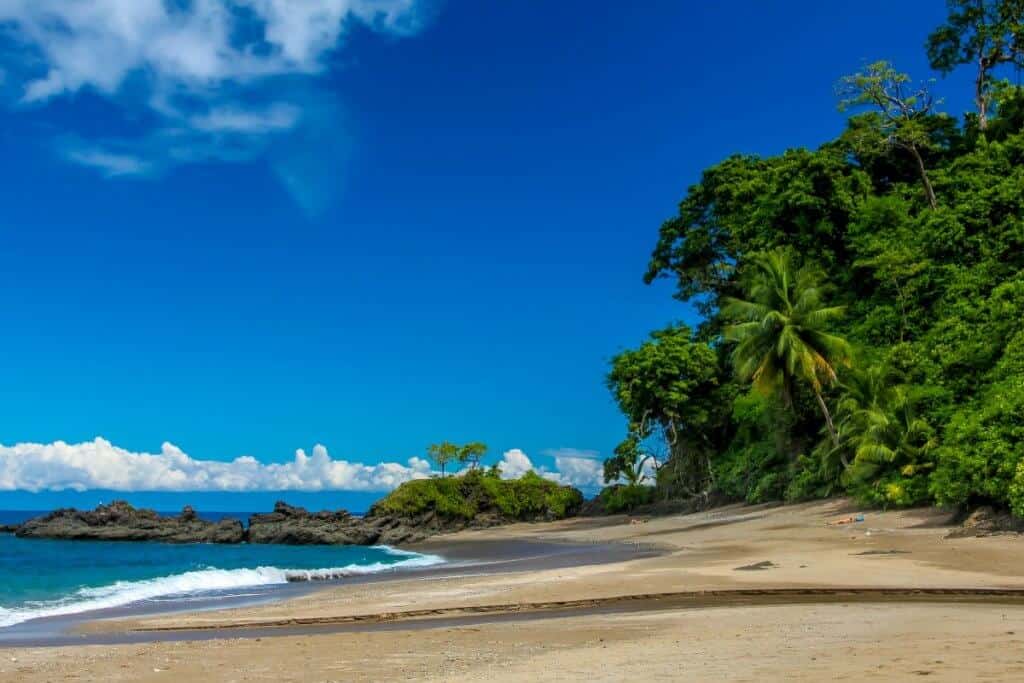 4. Costa Rica
While locals live by the pura vida philosophy year-round, visitors can get a taste of the pure life during a Costa Rica vacation.
With its immense biodiversity and exceptional array of things to do for nature lovers, Costa Rica is one of the best ecotourism destinations in the world.
Activities range from viewing active volcanoes and visiting cloud-covered rainforests filled with Costa Rica animals to hiking Corcovado National Park and exploring miles of cerulean beaches.
Youll be greeted with some sort of spectacular view pretty much everywhere you turn. But if youre looking for the more posh side of things, youll want to head to the Gulf of Papagayo.
Located in the northwestern Guanacaste Province, Papagayo is a strand of white-sand beaches with luxurious rental properties, mouthwatering restaurants, and award-winning spas.
Another place that appeals to those seeking luxury is the area around Arenal Volcano. There you can find dozens of five-star properties that are known for their soothing hot springs.
For a more isolated escape, theres Santa Teresa, on the tip of the Nicoya Peninsula. It has a fine selection of boutique hotels, condo rentals, and full-service oceanfront resorts.
READ MORE:The 15 Best Places to Stay in Costa Rica (Resorts, Hotels & Eco-Lodges)

5. Curaao
Curaao is the C in the ABC islands of the Netherlands Antilles, which also include Aruba and Bonaire.
Thanks to Curaaos unique location, its sheltered from the worst of the Atlantic hurricane season. With temperatures that tend to stay in the mid-80s, youve got a tropical haven that can be enjoyed all year round.
There are plenty of natural attractions in Curaao to visit, including hiking in St. Christoffel and Shete Boka National Parks or scuba diving sites like the Tugboat and Blue Room.
One spot you wont want to miss is Willemstad, the islands capital city.It has delightful pastel-colored buildings and a fascinating history that has led to it being recognized as a UNESCO World Heritage Site.
Of course, there are also plenty of picture-perfect beaches where you can relax and enjoy being on island time.
Popular spots for honeymooners include the resorts you can find on the southwestern side of the island. There youll find upscale restaurants, spas, pools, casinos, and private balconies with views of the turquoise waters.
READ MORE: The 20 Best Small Ship Cruises for Your World Travel Bucket List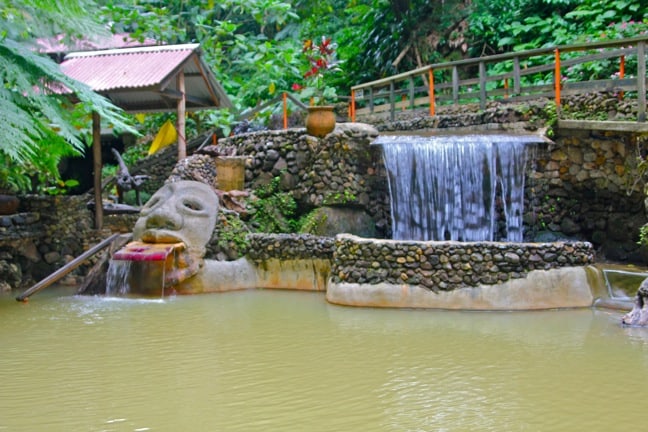 6. Dominica
If flashy chain resorts arent your thing, and you prefer a mixture of luxury and an authentic nature escape, Dominica will become your personal paradise.
There is scarce nightlife here, limited commercial development, and virtually no chain resorts (although there are a number of boutique eco-resorts with luxury villas).
This is because Dominica is dedicated to the conservation of its forestry and wildlife. The Nature Island is 65% covered in tropical rainforest, making it a great place for wildlife (especially sea turtles) and nature enthusiasts to explore.
With over 300 miles of hiking trails (including those in Morne Trois Pitons National Park), theres also plenty of exploring to be done.
There are also magnificent waterfalls practically everywhere, thanks to the islands abundant rainfall. Victoria Falls and Trafalgar Falls are two particularly breathtaking ones.
It might surprise some visitors to realize there are relatively few beaches here, but those that you will find in Dominica are nothing short of beautiful.
Canoeing through the Indian River is a popular water activity, as are scuba diving and snorkel.
READ MORE:25 of the Worlds Biggest Waterfalls (by Continent)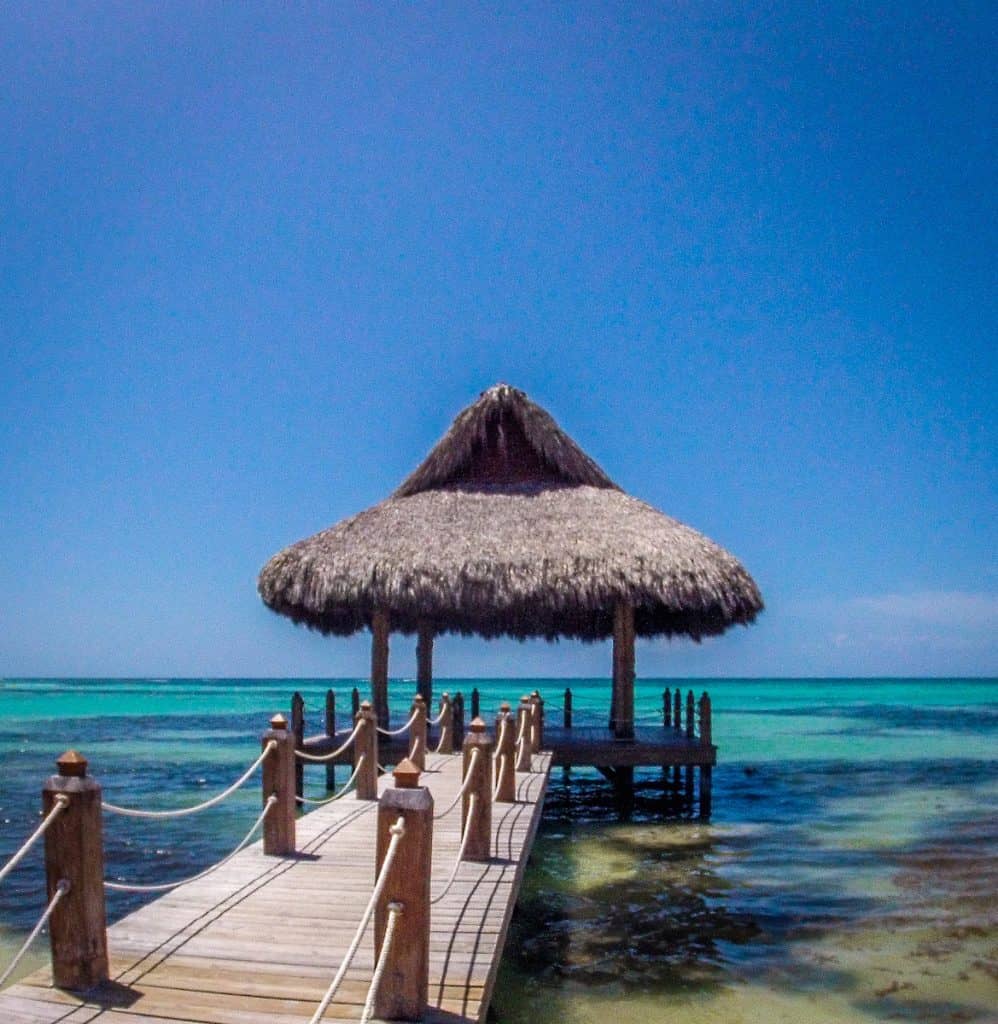 7. Dominican Republic
The Dominican Republic entices visitors with its lush forests, waterfalls, magnificent mountains, and exciting cultural experiences and festivals.
From the Zona Colonial (Santo Domingos historic district) to the myriad of Dominican Republic outdoor adventures,its easy to fill up a day with activities.
However, the idyllic beaches make a day spent relaxing on the shore a great option as well. With nearly 1,000 miles of coastline and 250 miles of beautiful beaches, your inner beach bum is sure to be satisfied.
If luxury is a priority for you, visit Punta Cana, on the easternmost tip of the Dominican Republic.
Punta Cana is home to lavish all-inclusive resorts and boutique getaways where you can be pampered with deluxe amenities. Couples can also enjoy secluded beachside lodging for an especially romantic stay.
Youll also find 10 golf courses along Punta Canas main tourist route, plus a variety of fine dining options and some of the Dominican Republics top spas.
READ MORE:The 20 Best Cultural Festivals Around the World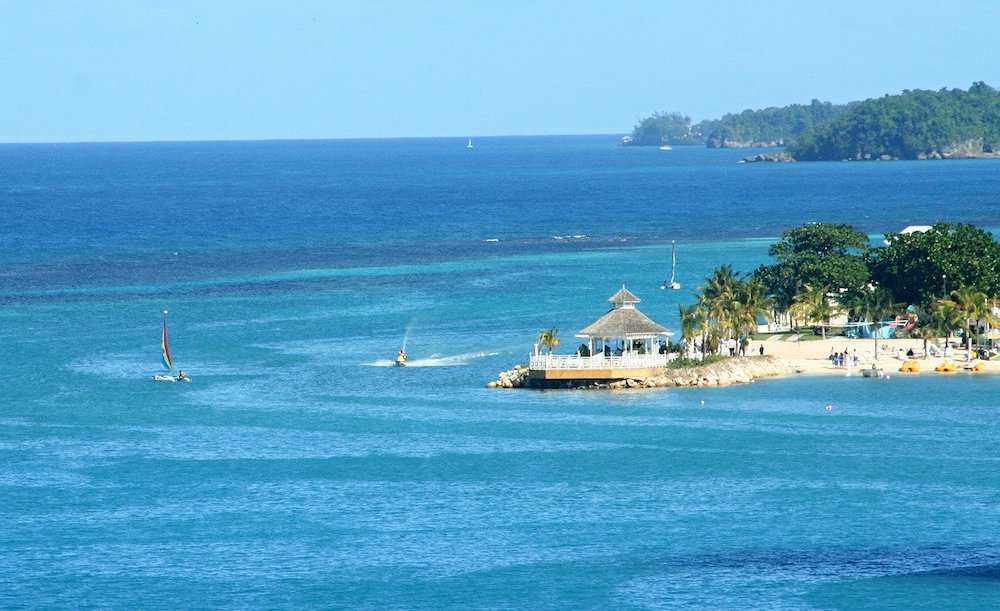 8. Jamaica
One of the most popular and beloved Caribbean countries, Jamaica embodies the best this region has to offer.
Theres a long history of Jamaican music, including Dub, Reggae and Ska, with the world-famous Marley family and The Wailerscontributing to the palpable energy of the home of rhythm and sway.
In Jamaica, there are three main sections to which tourists usually flock.The ever-popularMontego Bay attracts avid golfers with its world-class courses.
Ocho Rios (home to Dunns River Falls) is where youll want to go if youre looking for an outdoor adventure.
Finally, Negril is known for its brochure-worthy beaches and posh accommodations, including all-inclusive resorts, adults-only hotels, and luxury boutique hotels.
If youre staying in Negril, theres plenty to do in the area, from enjoying the restaurants and beach bars to taking a glass-bottom boat on a romantic sunset cruise.
Negril is also famous for its nightlife scene, where you can dance to the reggae beats at all hours of the night!
READ MORE:The Top 20 Things to Do in Jamaica for Nature Lovers (Ecotourism Guide)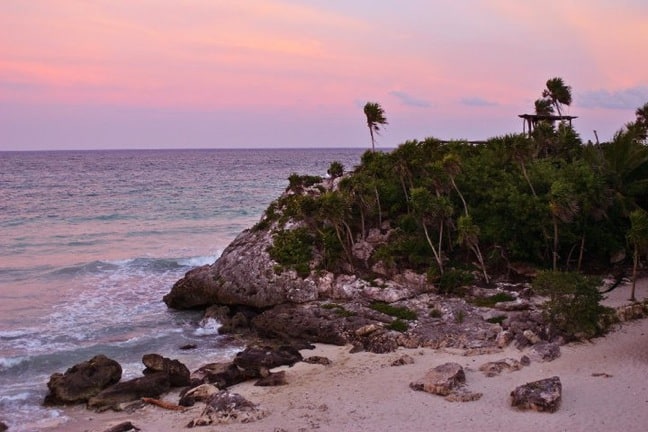 9. The Riviera Maya
Spanning 80 miles along Mexicos dazzling Caribbean coastline nearCancun, the Riviera Maya caters to travelers of all different styles.
You can find extravagant adults-only, all-inclusive resorts and boutique hotels, where youll be treated to all the fine amenities you could need. If youre interested in shopping, fine dining, and nightlife, Playa del Carmen is the place to stay.
For a more authentic (but still luxurious) experience, there are also a variety of glamping options available in Tulum and Puerto Morelos.
Not your traditional campgrounds, these properties have all the modern necessities you could possibly need while blending into the regions stunning natural beauty.
For adventurous travelers, the Riviera Maya is on the border of the MesoAmerican Reef, so water-based sports like diving and snorkeling are very popular.Swimming with Whale Sharks is an amazing once-in-a-lifetime opportunity.
History buffs can explore fascinating archaeological sites, including the coastal Mayan ruins of Tulum and the ancient Mayan city of Coba.
However, with the powdery beaches and turquoise waters, nobody would blame you for spending a day just relaxing by the shore with drink in hand.
READ MORE:The 15 Best Isla Holbox Hotels & Resorts (Mexico)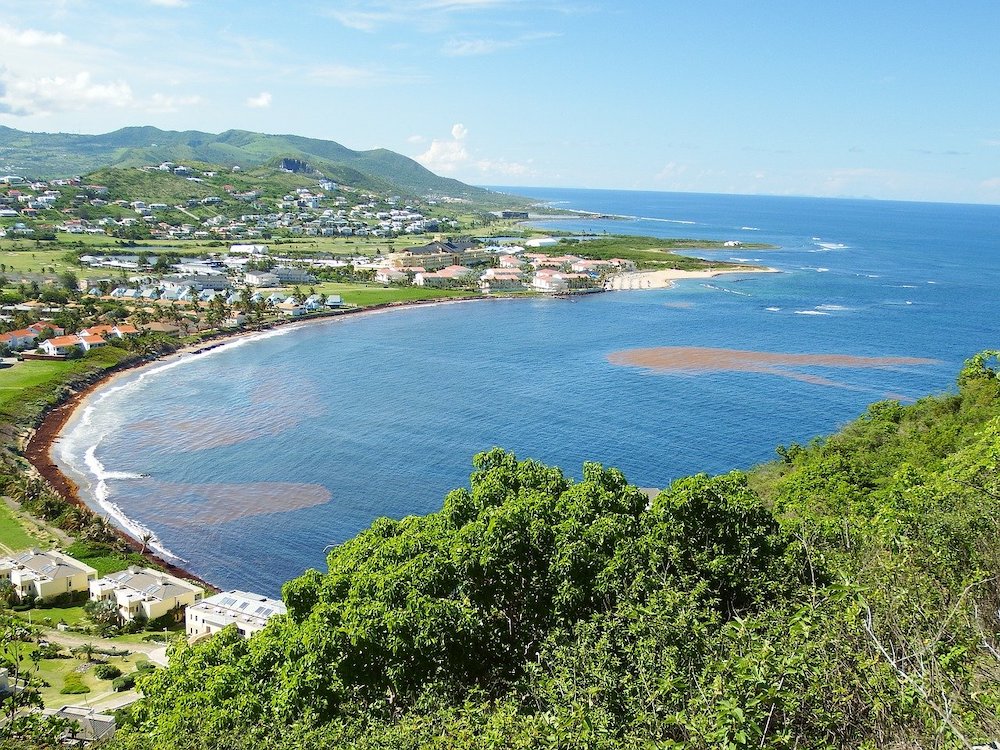 10. St. Kitts
A relatively under-the-radar gem compared to other Caribbean destinations on this list, St. Kitts is an idyllic island brimming with natural beauty, friendly locals, and rich history.
Like most Caribbean countries, the mesmerizing blue water and white sand beaches are a compelling attraction here. But what really sets St. Kitts apart is their variety.
From the Caribbean Sea on the south side to the Atlantic Ocean on the north, there are plenty of places to soak up the sun, whether you want a more active watersports experience or are looking for somewhere more quiet and secluded.
There are also unique spots like Dieppe Bay, which is a black sand beachthat originates from a dormant volcano.
For a beach close to the islands best nightlife, shopping, and hotels, Frigate Bay is a gorgeous spot complete with swaying palm trees and spectacular views.
Other lures to St. Kitts include the Royal St. Kitts Golf Club, and the opulent 35,000-square-foot Royal Beach Casino (one of the largest in the Caribbean). -by Christina Maggitas