[Updated 10/25/21] Its no secret among friends and family that were nuts for Christmas traditions, decorating our house from wall to wall and immersing ourselves in local holiday celebrations.
In fact, its the one time of year that we simply refuse to travel.
But even we didnt know much about how Christmas traditions around the world is celebrated until we began researching this story. Hope youll find these 80 fun Christmas facts as fascinating as we did!
Christmas Traditions Around the World TOC
READ MORE:40 Fun Facts About Thanksgiving Around The World
ORIGINS OF CHRISTMAS
1. The origins of Christmas can be traced back to ancient pagan celebrations such as Deus Sol Invictus (observed Dec 25), the Kalends (Jan 1-5), and Saturnalia (Dec 17-23).
The Christian Church disapproved of these festivals and co-opted the holidays by declaring Dec 25 as Jesus birthday.
2. Mistletoe was held sacred by the Norse, the Celtic Druids, and Native American Indians, because it remains green and bears fruit during the winter when other plants seem to die.
Druids thought the plant had the power to cure infertility and nervous diseases, and to ward off evil.
3. Long before there were traditional Christmas trees, the pagans revered evergreens as symbols of eternal life and rebirth.
Because of their pagan associations, holly, ivy, and other evergreen boughs conventionally used for holiday home decoration were banned by the sixth-century Christian Council of Braga.
READ MORE:20 Symbols of Christmas: The History & Meaning of Traditional Christmas Decorations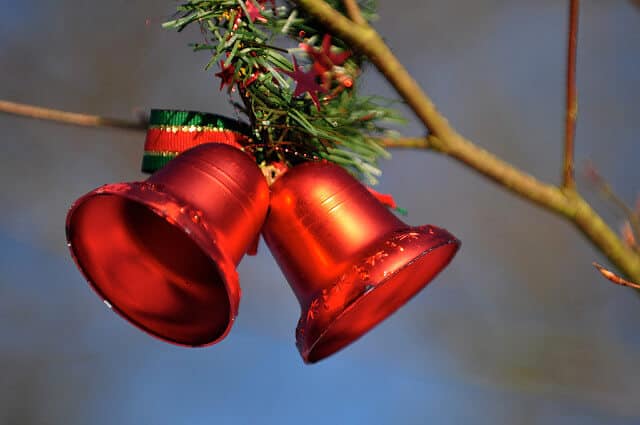 4. Pope Julius I, the bishop of Rome, originally proclaimed December 25 the official celebration day for Jesus birthday back in 350 AD.
5. The city of Riga, Latvia holds the claim as home to historys first decorated Christmas tree, back in 1510.
6. The midwinter festival of Yule has been celebrated by the Germanic peoples since at least the 4th century. Yule, which is also called Winter Solstice, is the longest night of the year and the time of greatest darkness.
Some scholars believe the word yule means revolution or wheel, symbolizing the cyclical return of the sun. King Haakon I of Norway rescheduled the date of Yule to coincide with Christian celebrations held at the time.
7. According to old English folk tales, the Devil died when Jesus was born. So some towns developed a Christmas Eve tradition of ringing the church bells near midnight to announce the Devils demise.
In England this custom was called tolling or ringing the Devils knell.
8. Scotland has historically made a much bigger deal of celebrating Hogmanay (the last day of the year, a.k.a. New Years Eve) than Christmas.
In fact, the latter holiday was banned by the countrys Parliament for more than 300 years, and was only made legal again in 1958.
The Grinch who Scrooged Scotland out of Christmas was 16th century minister John Knox, leader of the Reformation and founder of the Presbyterian Church of Scotland.
He believed Christians should only celebrate holidays mentioned in the Bible. So Christmas was strongly discouraged starting in 1583, and officially prohibited by law in 1640.
READ MORE:The 25 Best Places to Spend Christmas in Europe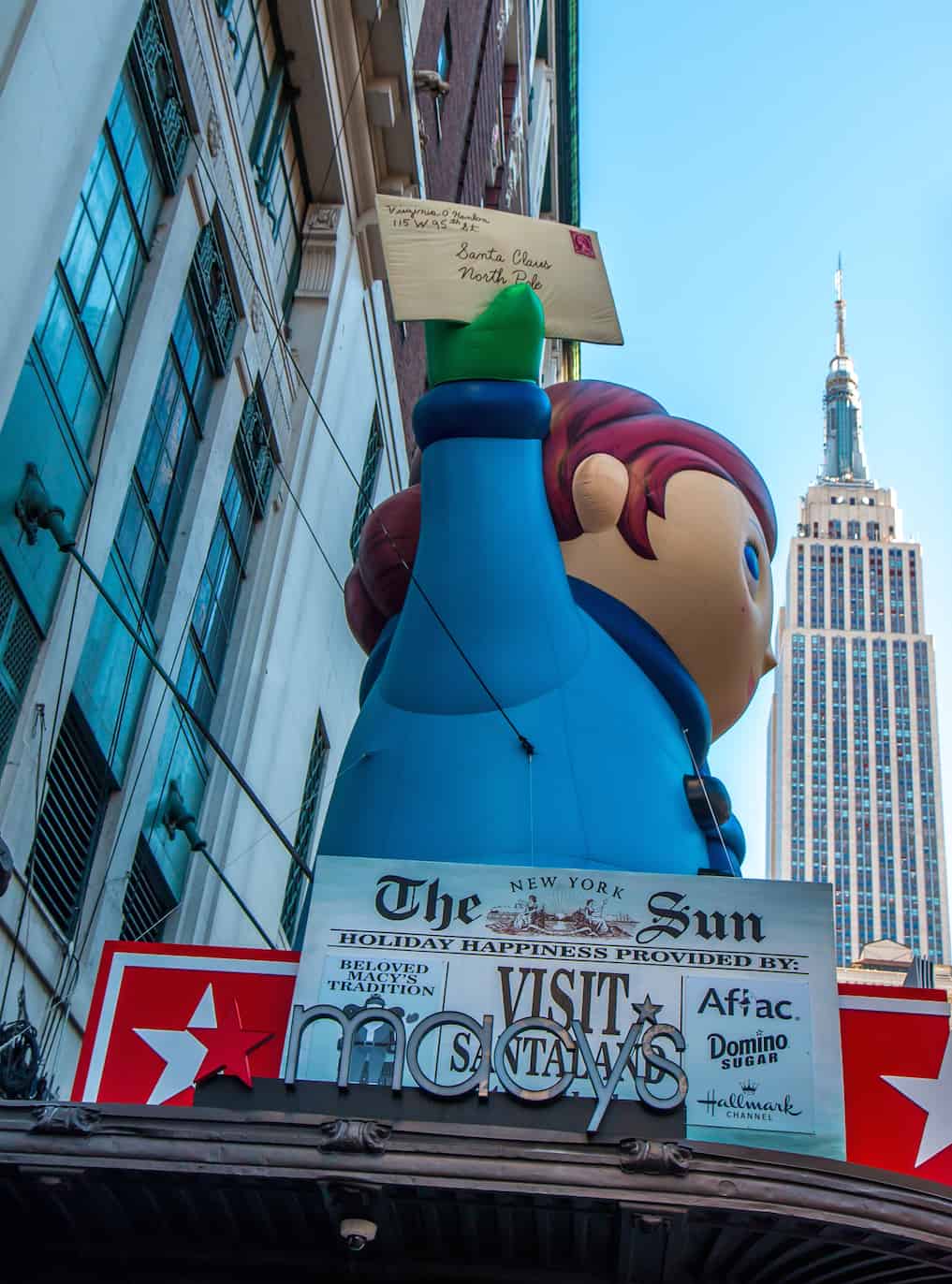 FUN CHRISTMAS TRADITIONS
9. Find the pickle a pickle-shaped ornament hidden somewhere on the Xmas tree, with the person who finds it getting an extra present is a common American Christmas tradition.
But, though its mistakenly believed to be an old German tradition, nobody seems to know how the Christmas Pickle tradition started.
One myth involves a Civil War soldier of Bavarian origin whod been imprisoned by the enemy: He begged the guard for one last pickle before he died, and it gave him the will to carry on.
Another myth involves St. Nicholas rescuing two boys from a pickle barrel. But the truth is that the legend was most likely started by retailers selling glass ornaments imported from Germany.
The town of Berrien Springs, Michigan holds a pickle festival every year in December.
10. As you might imagine, Christmas traditions in Hawaii is a decidedly tropical affair. Many locals import their traditional firs and pines from the U.S. mainland, arriving long before the holiday starts on the Xmas Tree Ship.
Others get creative, decorating palm trees with lights and ornaments and using outrigger canoes and dolphins to resemble Santas sleigh and reindeer.
Jolly old St. Nick and his eyes wear aloha shirts instead of fur-trimmed suits. And of course the most popular traditional Christmas dinner is a community or family luau, complete with roast pig and colorful Christmas leis.
11. In the Marshall Islands, people prepare for Christmas months in advance, stockpiling gifts and dividing into jeptas, or teams, that hold song-and-dance competitions on Christmas Day.
They also build a piata-like wojke containing little presents (matches, money, soap) for God.
12. In Argentina, Christmas customs are a blend of American, European, and Hispanic traditions. Their celebrations typically include the boots of Father Christmas, red and white flowers, and putting cotton on Xmas trees to simulate snow.
But most family gatherings in Argentina take place on Christmas Eve, with huge feasts, gifts exchanged at midnight, and children going to sleep to the sound of fireworks.
13. InPeru,December 24th, which is known as La Noche Buena (the Good Night), is the main day for celebrations. After mass, families go home to feast, open gifts, and toast each other at midnight.
The most important decorations are pesebre Nativity scenes intricately carved from wood or stone.
Gifts are spread around the manger rather than a tree, and its considered lucky to be the one chosen to put the figurine of baby Jesus into the manger on Christmas Eve.
14. In spite of Ethiopias Christian heritage, Christmas is not an important holiday there. Most people actually call the holiday Ganna or Genna after a hockey-like ball game played only once a year, on Christmas afternoon.
15. People in Iceland will often exchange books on Christmas Eve, then spend the rest of the night reading them and eating chocolate. The tradition is part of a season called Jolabokaflod, or The Christmas Book Flood.
As a result, Iceland publishes more books per capita than any other country selling most of them between September and November.
READ MORE: 15 Simple Recycled Christmas Cards Crafts for Kids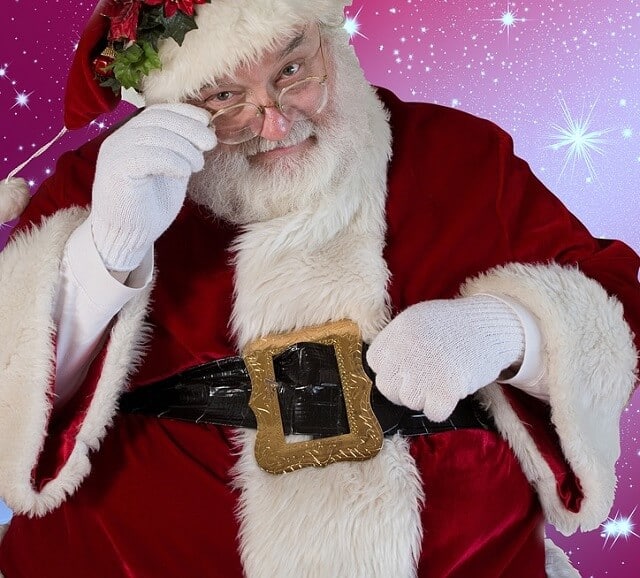 16. Early illustrations of Santa Claus pictured him as a stern, commanding disciplinarian holding a birch rod. The jolly old elf we know and love today was created by artist Haddon Sundblom for a Coca-Cola ad.
17. Tom Smith invented Christmas Crackers around 1846. He was inspired by the French habit of wrapping sugared almonds in twists of paper as food gifts.
18. On Christmas Day, tradition allows Lebanese children to go up to any adult and say, Editi aleik! (You have a gift for me!). If the adult has a present to spare, the kids add this to their traditional Christmas morning haul.
19. Syrian children receive gifts from one of the wise mens camels, purported to be the youngest and smallest in the caravan, who fell down exhausted at the end of the long journey to Bethlehem.
20. New clothes might not rank high on many kids Christmas wish lists, but Icelandic tradition suggests it should be their top priority!
This is because anyone who has not received new clothes by Christmas will be eaten by the gigantic Jlaktturinn, or Yule Cat.
The tale (which likely dates back to the Dark Ages) goes along with the Icelandic tradition of parents rewarding kids who finish their chores before Christmas with new clothes.
On the other hand, if kids were lazy and didnt get their work done, they would be visited by the terrifying Jlaktturinn. The monstrous feline is said to be bigger than the tallest house!
READ MORE:30 Recycled Christmas Decorations & DIY Christmas Crafts to Make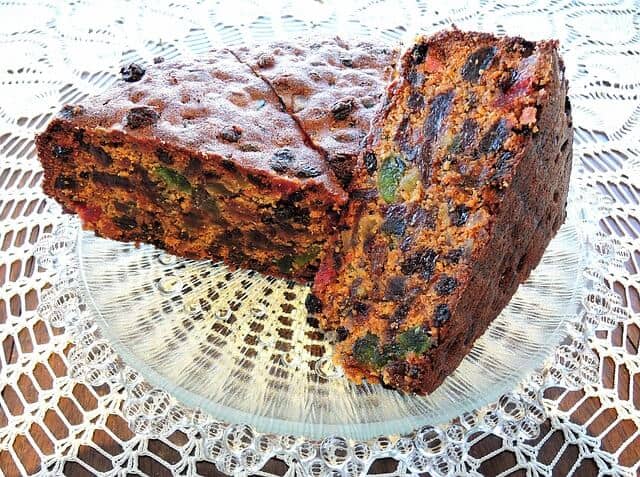 TRADITIONAL CHRISTMAS DINNERS
21. Have you ever heard of King Cake, the popular dessert served in New Orleans during Mardi Gras season? The Spanish have a similar tradition of serving a sweet bread ring known as Roscn de Reyes on January 6, during celebrations of Da de reyes (Kings Day), to commemorate the arrival of the 3 Wise Men.
This traditional Christmas cake is usually topped with crushed almonds, candied fruits, and powdered sugar, and sometimes stuffed with whipped or almond cream.
Theres usually a baby Jesus figurine (or a dry fava bean to represent him) stuffed inside the cake, and the lucky person who finds it gets to buy the following years roscn.
22. Fruitcake originated in ancient Egypt, where it was considered essential for the afterlife.
23. Roast turkey didnt appear consistently on Christmas Day menus until 1851, when it replaced roast swan as the favorite dish of Royal courts.
24. Winning the award for longest preparation time, Greenlands traditional Christmas dish, kiviak, takes a full seven months to prepare.
It begins with hollowing out a seal skin and stuffing it with 500 auks a sea bird (feathers and all) to ferment. When the holiday rolls around, its served straight from the seal.
25. Christmas pudding was originally more than just a tasty treat. Small items such as coins (wealth) and buttons (bachelorhood) were put inside, and supposedly foretold what the New Year would bring.
26. On Christmas Eve in Poland, dinner cannot begin until the first star appears in the night sky, symbolizing the sight of the star of Bethlehem.
But tradition dictates that the breaking of the oplatek a Polish Christmas waferalso has to happen before everyone can eat.
An oplatek is a thin, tasteless wafer that is typically rectangular in shape and is often embossed with a traditonal Christmas symbol, such as the Nativity or the Star of Bethlehem.
Once everyone is gathered around the table, each person will break off a piece of the wafer as they wish each other Merry Christmas, along with wishes for peace and prosperity.
READ MORE:The 20 Best Places to Spend Christmas in the USA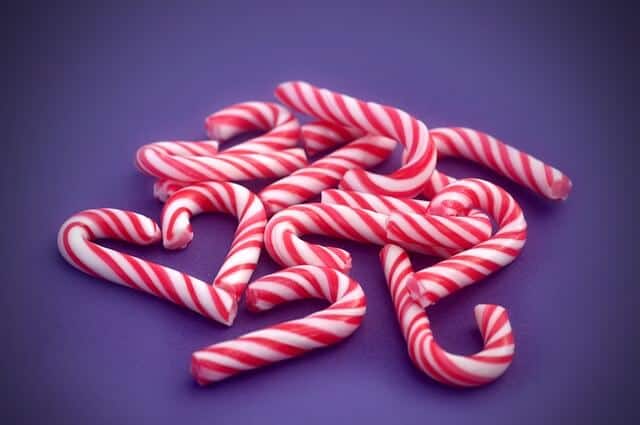 27. The candy canes origins can be traced back to Europe circa 1670, but it didnt appear in the U.S. until the 1800s.
They were generally all white until the 1900s, when they took on a shape representing Jesus hook for shepherding his lambs and colors representing purity (white) and Christs sacrifice (red).
28. There are 12 courses in the traditional Ukrainian Christmas Eve supper, each of them dedicated to one of Christs apostles.
29. In Ghana many people observe a traditional folk libation ritual at Christmastime. In it, people drink from a cup and then pour some of its contents on the ground as a symbolic offering to their ancestors.
READ MORE: 20 Ways to Celebrate New Year Traditions Around the World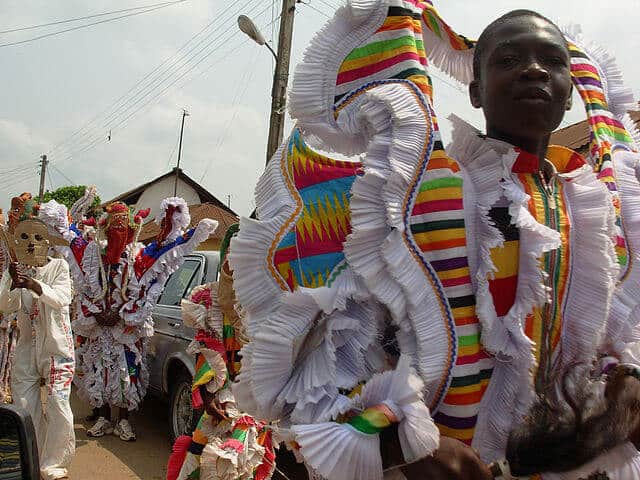 30. Christmas rituals in East African countries such as Kenya and Uganda are muchmore religious and less commercial than our western holiday.
The most common gift is a new outfit to wear to church, and many people collect stones, leaves, and other natural items as a birthday present for Jesus. Roasted goats are often the center of the Christmas feast.
31. Hows this for a weird Christmas food? South Africa is home to some of the worlds most unusual holiday food fare. Every December locals feast on a seasonal delicacy the deep-fried caterpillars of Emperor Moths!
32. Most people think of Japanese cuisine, which largely centers around seafood and rice, as being relatively healthy.
So it may come as a surprise to know that family Christmas traditions in Japan include eating their big holiday meal at fast food giant KFC!
33. One of the more weird Christmas traditions occurs in Norway, where people hide all brooms in the house on Christmas Eve.
This holiday tradition is dates back centuries, to a time when people believed mischievous witches and evil spirits would come out on Christmas Eve searching for brooms to ride on.
Once Norwegian families had finished their Christmas Eve feast, they would hide their brooms to keep them from being stolen.
While the belief in spirits roaming about isnt as widespread today, the tradition of broom hiding continues in many households across Norway.
READ MORE:Lebkuchen Recipe (German Christmas Cookies aka German Gingerbread)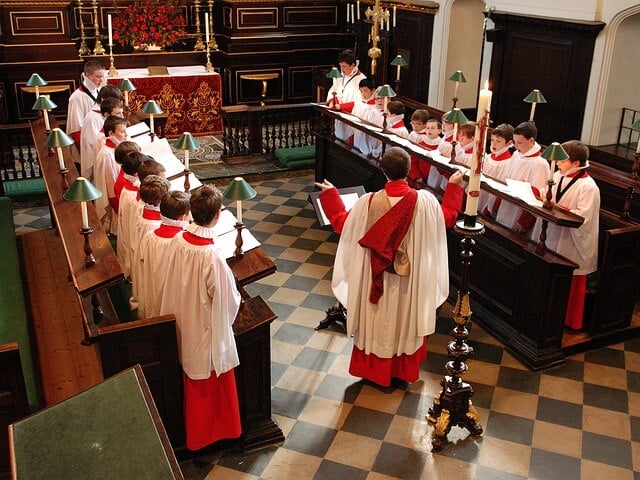 TRADITIONAL CHRISTMAS SONGS
34. Good Christian Men, Rejoice is one of the worlds oldest traditional Christmas songs, with roots stretching back to the Middle Ages.
Originally known as In dulci jubilo (In sweet rejoicing), the Medieval German and Latin text is believed to have been written by Dominican friar Heinrich Seuse around 1328.
The music dates back to at least 1400, but historians believe it may have existed in Europe even earlier. J.S. Bachs choral prelude and Robert Pearsalls 1837 translation helped to popularize the tune.
35. The English version of Good Christian Men, Rejoice, arranged by Anglican priest John Mason Neale, is by far the most popular version of the song today.
Interestingly enough, though Neale founded the Anglican and Eastern Churches Association, hes most famous for composing lyrics for classic Christmas songs.
His other famous works include Good King Wenceslas (which was set to the melody of a 13th century spring carol) and O Come, O Come, Emmanuel (which was translated from an ancient advent hymn).
36. Some of the most beloved traditional Christmas carols came from countries where English was not the primary language. Fum, Fum, Fum originated in the Spanish region of Catalonia sometime in the late 16th or early 17th century.
37. Il est n, le divin enfant, which has been recorded by everyone from Plcido Domingo and The Chieftains to Annie Lennox, is a classic French carol.
38. O Come, All Ye Faithful, originally written in Latin in the 17th century, has been attributed to King John IV of Portugal.
39. O Christmas Tree, also known as O Tannenbaum, is based on a traditional German folk song.
READ MORE:The 20 Best Environmental Charities & Animal Charities for Holiday Donations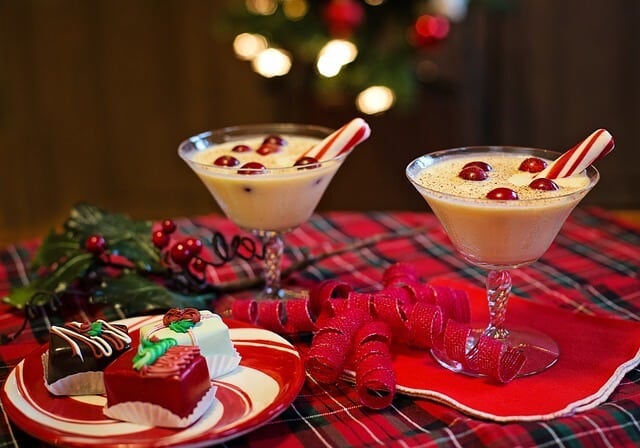 40. These arent the only Christmas classics that originated in other cultures. Deck the Halls was originally a pagan Yuletide drinking song.
The melody was taken from a 16th century Welsh song (Nos Galan) and the fa la la repetition possibly dating back to medieval ballads.
The English lyrics (by Scottish composer Thomas Oliphant) didnt come along until 1862.
41. Our favorite Christmas song, Carol of the Bells, was based on a Ukrainian folk chant, Shchedryk (known in English as Little Swallow).
Composed by Mykola Leontovych, it was originally sung on New Years Eve and tells the story of a swallow flying into a house to sing of prosperity to come in the Spring.
The song was performed at Carnegie Hall by the Ukrainian National Chorus in 1921, ultimately inspiring American composer Peter J. Wilhousky to rewrite it as an English Christmas carol in 1936.
42. One of the most popular American songs in the world, Jingle Bells wasnt intended to be a traditional Christmas carol at all.
Composed in 1857 by James Lord Pierpont, the tune was actually written for Thanksgiving, and was originally called One Horse Open Sleigh.
Although Pierpont was the organist and music director at a Unitarian Church in Savannah (where his brother was the minister), the song is decidedly secular.
It was often used as a drinking song, with revelers jingling the ice in their glasses as they sang.
READ MORE:Best Gifts for Travelers (125+ Travel Gift Ideas)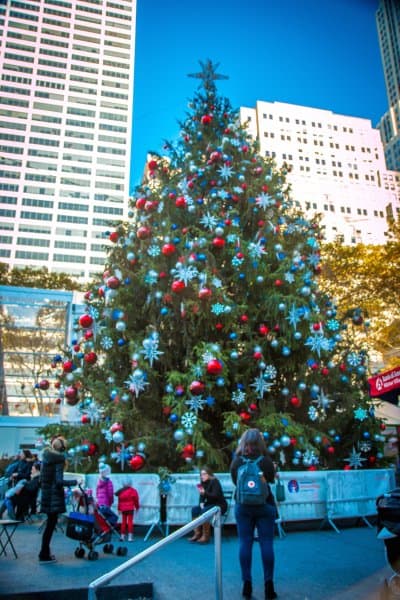 THE ORIGINS OF CHRISTMAS TREES
43. According to legend, the first person to decorate a Christmas tree was Protestant reformer Martin Luther (1483-1546).
He was so moved by the beauty of stars shining between branches of a fir tree, he brought one home and decorated it with candles for his children.
44. Germans made the very first artificial Christmas trees, using dyed goose feathers to look like needles of a pine or fir tree.
45. Franklin Pierce, the 14th President of the U.S., became the first President to put a Christmas tree in the White House. Teddy Roosevelt banned the practice during his presidency, for environmental reasons.
46. The General Grant Tree in Californias Kings Canyon National Park was proclaimed the Nations Christmas Tree by U.S President Calvin Coolidge in 1926.
The giant sequoia, which stands over 300 feet tall and estimated to be over 1,600 years old, is the third largest tree in the world.
47. Native to Mexico, the poinsettia was originally cultivated by the Aztecs, who called it Cuetlaxochitl (flower which wilts).
The plants brilliant red color symbolizes purity for the Aztecs, and they often used the plant to reduce fever.
READ MORE:Real Xmas Trees Vs. Artificial: Which Is Better?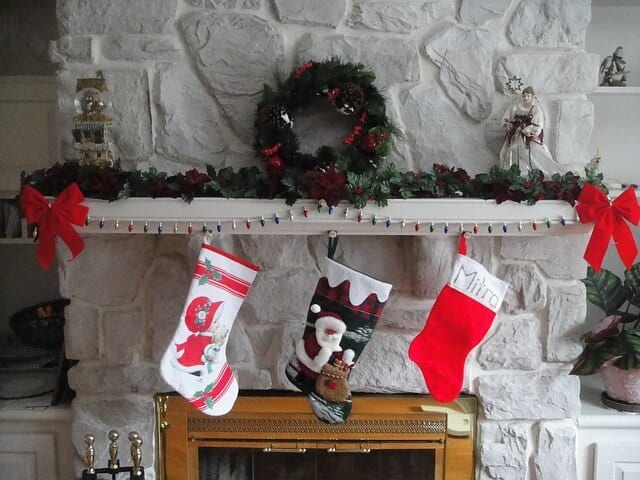 TRADITIONAL CHRISTMAS DECORATIONS
48. The Christmas tradition of hangingstockings allegedly began with three poor sisters who couldnt afford a marriage dowry.
The wealthy Bishop Saint Nicholas of Smyrna (modern-day Turkey) saved them from a life of prostitution by sneaking down their chimney and filling their stockings with gold coins.
49. The tradition of tinsel, which was invented in Germany in 1610, is based on a legend about spiders whose web turned into silver when they were spun in a Christmas tree.
50. Spider webs are common Christmas tree decorations in Poland because, according to legend, a spider wove a blanket for Baby Jesus. Many Polish people consider spiders to be symbols of goodness and prosperity.
51. The Advent wreath began in Germany as a Lutheran tradition, but eventually spread to other Christian denominations, including the Catholic and Episcopalian Churches.
The evergreen wreath traditionally has four candles around its perimeter (designed to mark the four weeks before Christmas) and a white candle in the center (to be lit on Christmas Eve or Christmas Day).
It may also be adorned with berries or pinecones. The weekly lighting of each candle may be accompanied by prayer, Christmas carols, and/or snacks such as stollen or mulled wine.
READ MORE: Countries that Dont Celebrate Christmas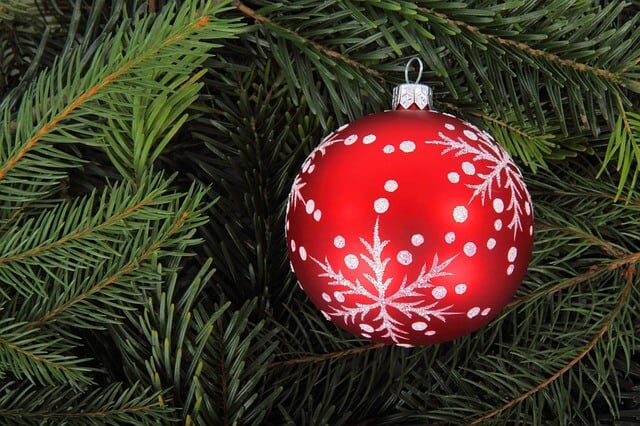 52. Round glass Christmas ornaments were inspired by the shape of apples. Apples were the original Christmas ornaments, put on the tree to symbolize the Garden of Eden.
53. In Greek culture, kissing under the mistletoe was considered an unspoken promise to marry your mate.
54. Though only 2% of the nations population is Christian, Christmas is a national holiday in India. Even non-Christians observe Christmas traditions such as lighting oil lamps along the perimeter of the homes courtyard or roof.
55. The idea for electric Christmas light displays was first introduced by Thomas Edisons assistant, Edward Johnson, in 1882. But it was American Ralph Morris who invented the type of lights we use today, adapting the from lights used in telephone switchboards in 1895.
56. One of Swedens more unique Christmas traditions is a Yule goat made of straw, who is believed to help guard the Xmas tree. Straw is commonly used for holiday decorations in Scandinavian homes, because it reminds them that Jesus was born in a manger.
But the Yule goats origins likely date back to Germanic pagan traditions. In the Swedish city of Gvle, the community has come together to build a 43-foot tall straw goat at the start of advent every year since 1966.
Unfortunately, pranksters burning the goat down has also become a tradition: In 50+ years, the Gvle goat has only lasted through the New Year a dozen times.
57. In the Philippines, one of the most iconic decorations for the holiday season is a Christmas lantern (or, as it is locally known, a parl).
These lanterns are shaped like a star in remembrance of the star of Bethlehem, and symbolize hope and goodwill during the Christmas season.
Theyre traditionally made from bamboo and paper, and range from simple to incredibly intricate designs.
During the holidays, they can be found hanging outside of peoples houses, across towns and villages, and even down the busy streets of bustling cities.
58.Da de las Velitas(Little Candles Day) is a holiday tradition that signifies the unofficial start of the Christmas season all across the country of Colombia.
On the eve of the Immaculate Conception public holiday (December 7), the Colombian people place candles and paper lanterns in their windows, balconies, porches, and front yards in honor of the Virgin Mary.
Lit candles can even be found in parks and along sidewalks and roads in celebration of the holiday.
In addition to the candles, it is customary for houses in Colombia to fly a white flag emblazoned with the image of the Virgin Mary on the following day.
READ MORE:NYC Christmas Window Displays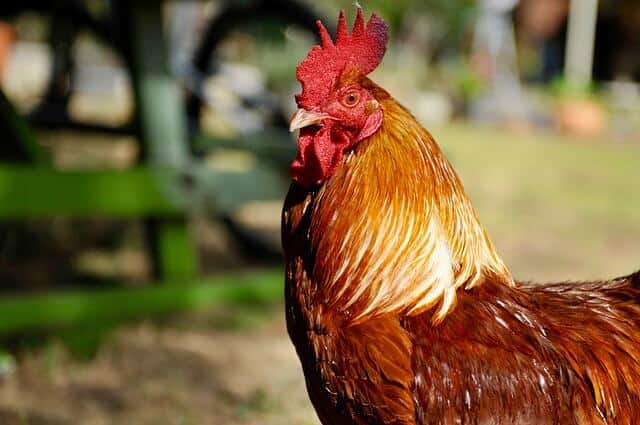 WEIRD CHRISTMAS CUSTOMS
59. The undisputed award for creepiest Christmas custom goes to Krampus, which was popularized in the US by a 2015 horror-comedy film.
In the folklore of Central Europe, Krampus is a half-goat, half-demon creature with a hideous face, horns, fangs, and a long, pointed tongue.
Where St. Nick rewards good little girls and boys with gifts, legend in the Alpine countries holds that Krampus comes to punish the naughty.
Some versions suggest hell swat them with birch branches, while others involve a sack for taking them to Hell. He traditionally appears during festivals on Krampusnacht (December 5), the night before the feast of St. Nicholas.
60. Bolivians celebrate Misa del Gallo (Mass of the Rooster) on Christmas Eve, with people bringing roosters to midnight mass to symbolize the belief that a rooster was the first animal to announce the birth of Jesus Christ.
61. In Guatemalas villages, local men in devil costumes appear on the streets and chase children during the first week of Advent.
The Devils reign ends on December 7 with a folk ritual known as La Quema del Diablo (The Burning of the Devil), where people pile objects they no longer want or need in front of their houses, scatter firecrackers on top of the heap, and set fire to it.
62. In Catalonia, Spain, they have a uniquely bizarre holiday tradition known as the Caga Ti, or pooping log. Kids will decorate a small log by adding wooden legs, a face, clothing, and a Catalan hat.
Theyll keep the log in their home or school, feeding it small pieces of bread or fruit every day.
On Christmas Eve or Christmas Day, they hit the Caga Ti with a stick while singing a special song encouraging him to poop out plenty of sweets, such as turrn (a popular nougat), for them.
63. In Estonia, people believed that the first visitor on Christmas, called the first-footer, would determine the households luck.
Dark-haired men were seen as desirable first-footers, but women and fair-haired or red-headed men were often deemed unlucky
READ MORE:70 Cool & Weird Animals Around the World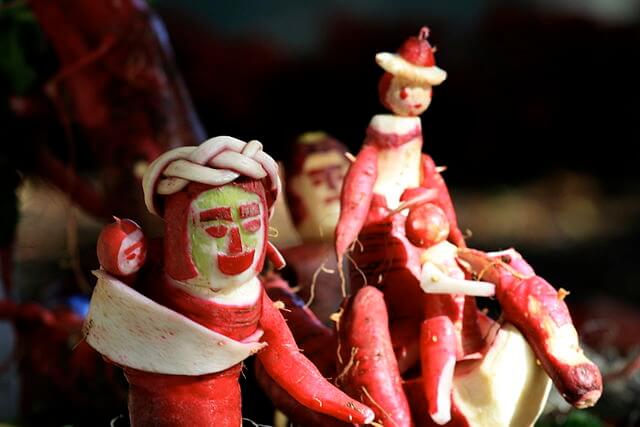 64. The Night of the Radishes is one of the most fascinating Christmas Traditions in Mexico.
On December 23rd, in Oaxaca, Mexico, competitors carve nativity scenes into large radishes, which are proudly displayed at the Christmas market.
Oaxaca unique Christmas customs require land to be set aside for cultivating special vegetables just for this event.
65. The Norwegian tradition of Julbukk, or Christmas goat, finds groups of costumed people walking through their neighborhood on Christmas Day, entertaining people with songs in exchange for treats.
These groups will bring a goat along or have someone impersonate a goats typically unruly behavior. If two costumed goats meet, theyll often engage in a play fight to entertain the crowd.
66. According to Italian legend, a kind witch called La Befana flies around on her broomstick on the night of January 5th, bringing gifts to worthy children and lumps of coal to the naughty ones.
67. According to Greek legend, malicious goblins called Kallikantzari would come up from their underground homes on December 25th, and would play tricks on humans until the 6th of January.
You could get rid of them by burning logs or old shoes, or hanging sausages or sweetmeats in the chimney.
READ MORE: Atlanta Christmas Events: 50+ Things To Do for Christmas in Georgia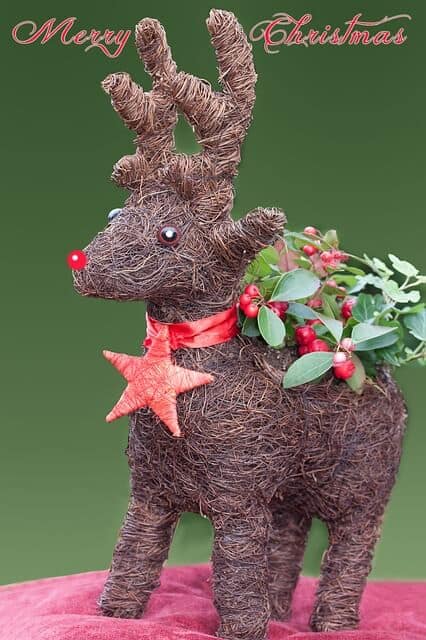 FUN CHRISTMAS FACTS
68. Rudolph the Red-Nosed Reindeer was invented by Montgomery Ward copywriter Robert L. May in 1939, as a way to lure customers into the store.
69. Children in Brazil often receive gifts from the Magi on Three Kings Day, or Epiphany, as well as from Papai Noel on Christmas Eve. With no use for chimneys in the tropical climate, they believe Papai Noel enters via the front door, and travels via helicopter rather than a reindeer-drawn sleigh.
70. Puritan Oliver Cromwell made Christmas illegal in England from 1647-1660, claiming it was immoral to hold a celebration on one of the years holiest days.
71. In the Czech Republic, Santa doesnt come on Christmas but on St. Nicholas Eve, which is December 5. That night, Czech children are excited to watch for Svat Mikul (as hes known in the local language) to show up.
He normally arrives accompanied by one or more angels and one or more devils.
He asks the kids if theyve been good all year and also asks them to sing a song or recite a poem, then gives them a basket of presents, often containing chocolate and fruit.
If theyve been naughty, the devil might give them a lump of coal. As in the Netherlands and other European countries, St Nicholas Day is a separate holiday from Christmas.
READ MORE:The 20 Best Christmas Light Displays in Georgia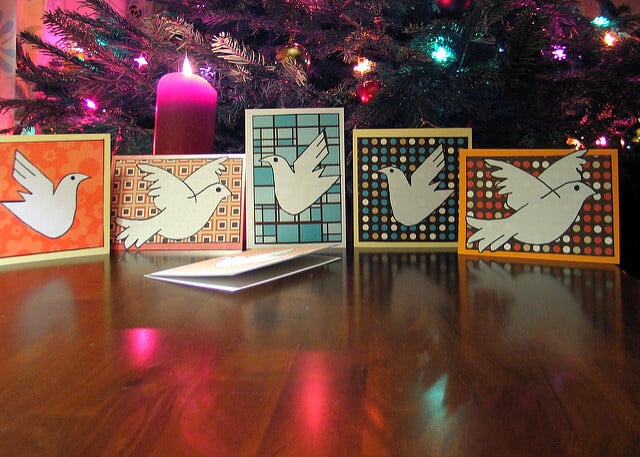 72. Christmas cards, which originated in England, were first sent in the 1840s.
73. It takes Christmas trees around 15 years to grow to 6-8 feet. There are approximately 30-35 million Christmas trees grown annually.
74. In Costa Rica, the Christmas flower is the orchid.
75. Alabama was the first state to declare Christmas an official holiday, in 1836. It wasnt declare a national holiday in the United States until 1870.
76. In Austria, farmers traditionally chalk the initials of the Three Wise Men on the archway above stable doors.
77. George Frederick Handels timeless Christmas classic, The Messiah, was first performed in Dublin, Ireland in 1742.
78. The Canadian province of Nova Scotia leads the world in exporting three things: lobster, wild blueberries, and Christmas trees.
READ MORE:The History & Names for Santa Claus Around the World (with 50 Fun Facts)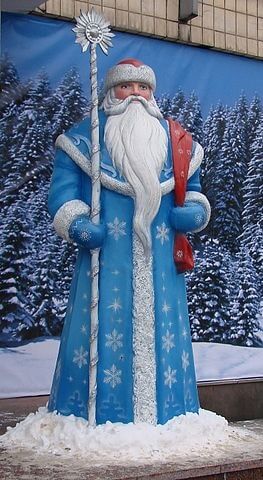 79. In January of 2003, after a decree of authorization by President Hosni Mubarak, Christmas was observed as a national holiday in Egypt.
This marked the first time in the nations modern history that a Christian holy day was formally recognized by the Egyptian government.
80. Russia was never really big on Christmas customs during the Soviet era. Nowadays, theirversion of Santa Claus is known asDed Moroz (Grandfather Frost).
He delivers presents to children a midnight on New Years Eve with the help of his granddaughter, the Snow Maiden.Bret Love
READ MORE: Macys Thanksgiving Day Parade (Photo Gallery)
Traveling for Christmas?
Check out the following services we use!
DollarFlightClub orAirfarewatchdog to find a cheap plane tickets.
Omio for affordable European Train Tickets.
Booking.com or Agoda to find a hotel deals.
Viator for a stellar day tour.
Lonely Planet for Travel Guides.
World Nomads for Travel Insurance.
AutoEurope for European Car Rentals
orRental Cars.com.
TrustedHousesitters weve found great pet sitters to watch our house and love on our two dogs!
Looking for essential Travel Gear?
Check out these great options!
The Best Travel Clothes for Women & Men
The Best Vegan Boots for Women & Men

The Best Backpacks for Travelers
Plastic Free Products for Travelers
Best Camping Tents for Families