Nature lovers and the best national parks in the world go together like peanut butter and jelly.
The concept was championed by early conservation icon John Muir and set in motion when President Ulysses S. Grant signed a law establishing Yellowstone as the worlds first national park in 1872.
In the ensuing 144 years, there have been around 7,000 national parks created by nearly 100 different countries. From Afghanistan (which has just 1) to China (208), most countries have exceptional natural areas that are worth celebrating and preserving.
But these 15 stand out for us among the very Best National Parks in the world for wildlife lovers.
READ MORE:70 Cool & Weird Animals Around the World
Best National Parks in the World for Wildlife Guide
BANDHAVGARH NATIONAL PARK (India)
BANFF NATIONAL PARK (Canada)
CORCOVADO NATIONAL PARK (Costa Rica)
DENALI NATIONAL PARK (USA)
ETOSHA NATIONAL PARK (Namibia)
GALAPAGOS NATIONAL PARK (Ecuador)
GREAT BARRIER REEF MARINE PARK (Australia)
KAKADU NATIONAL PARK (Australia)
KRUGER NATIONAL PARK (South Africa)
PANTANAL MATOGROSSENSE (Brazil)
SERENGETI NATIONAL PARK (Tanzania)
TONGARIRO NATIONAL PARK (New Zealand)
TORRES DEL PAINE NATIONAL PARK (Chile)
YALA NATIONAL PARK (Sri Lanka)
YELLOWSTONE NATIONAL PARK (USA)
READ MORE:Top 15 Female Wildlife Conservationists & Animals Rights Activists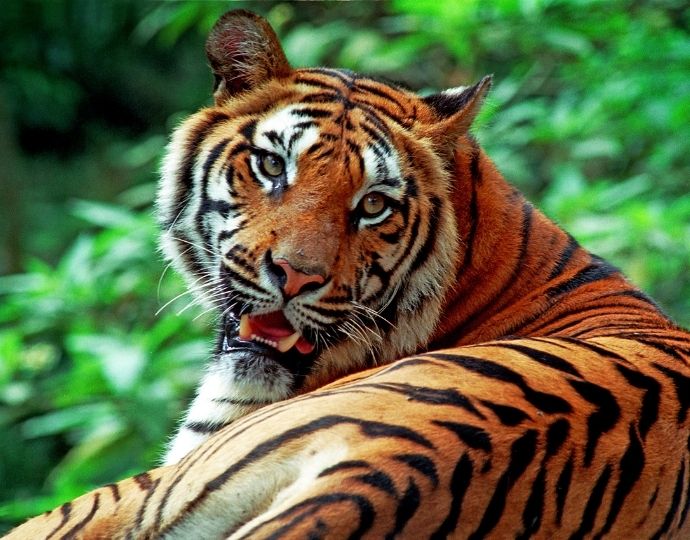 1. BANDHAVGARH NATIONAL PARK (

India

)
Located in the Umaria district of Madhya Pradesh, this 431-square mile park boasts one of the highest densities of Bengal Tigers in the world.
But the fearsome cat is hardly its only attraction: The park is also home to 36 other Indian Animals, including Leopards, Asian Elephants, and Nilgai (a.k.a. blue bulls).
Park visitors can also see more than 250 species of birds, and around 80 different species of butterflies.
READ MORE:50 Fascinating Facts About Indian Culture (By Region)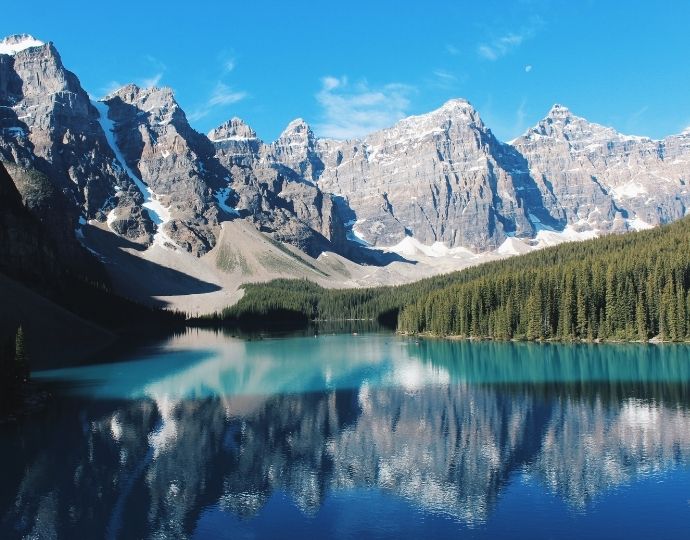 2. BANFF NATIONAL PARK (

Canada

)
Canadas oldest national park is guaranteed to give you a Rocky Mountain high.
Its 2,564 square miles are filled with majestic mountains, coniferous forest (home to Grizzlies, Cougars, Moose, Elk and hundreds of bird species), glaciers.
Theres also the remarkably scenic Icefields Parkway, which extends all the way from gorgeous Lake Louise to neighboring Jasper National Park making Banff one of the best national parks in the world.
READ MORE:Arctic Animals: 30 Species of Arctic Birds, Mammals & Whales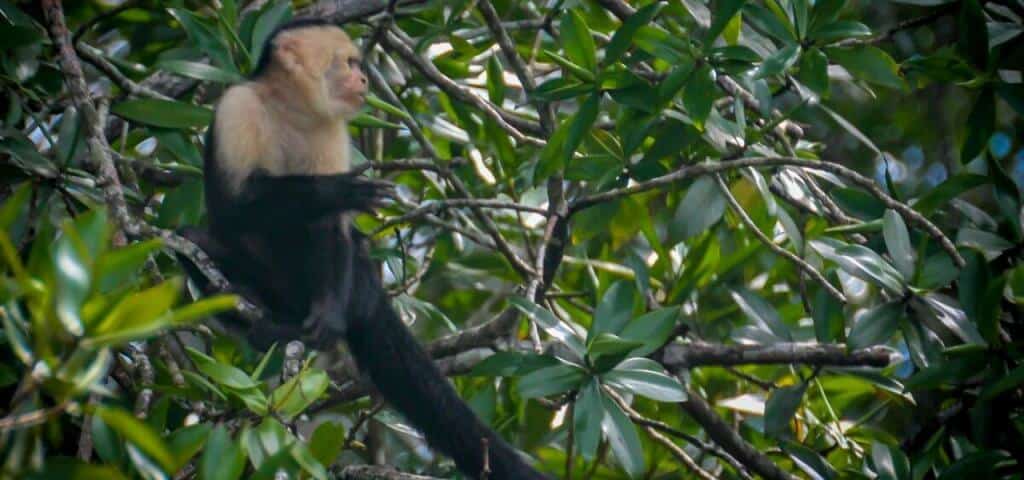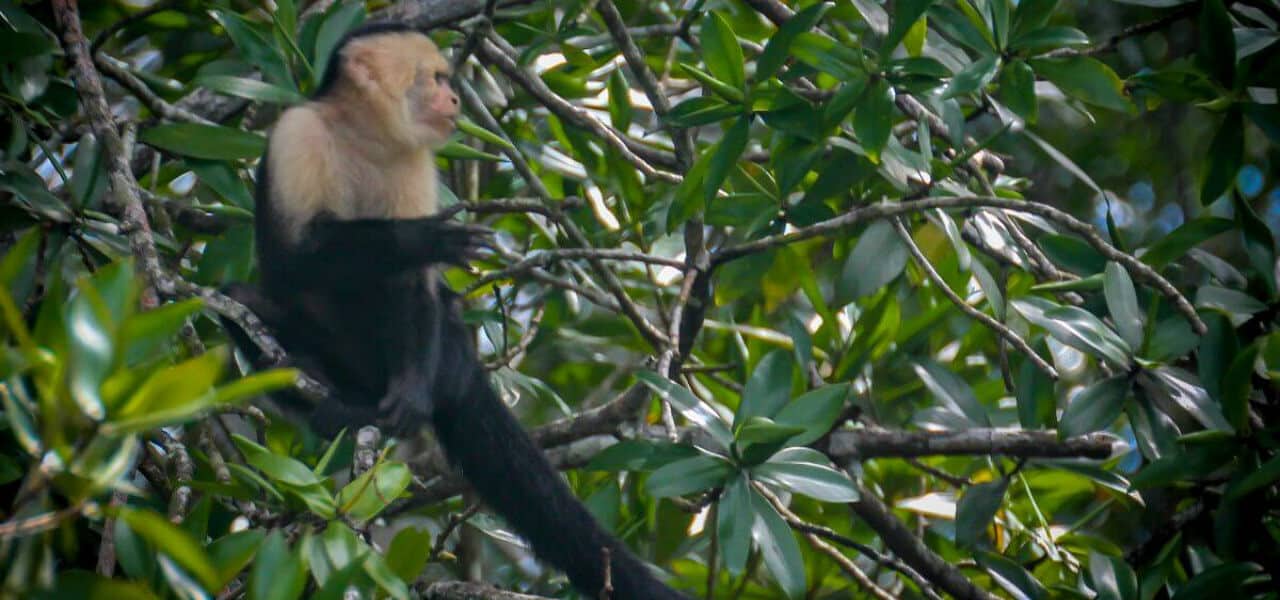 3. CORCOVADO NATIONAL PARK (

Costa Rica

)
Located on the Osa Peninsula,Corcovado has been referred to byNational Geographicas the most biologically intense place on Earth in terms of biodiversity.
At 164 square miles, its one of the worlds few remaining large areas oflowlandtropical rainforests.
The national parks wildlife includes a range of ecosystems that provide homes to more than 500 species of trees and a dizzying array of wildlife, including the endangered Bairds Tapir, the rare Harpy Eagle, Jaguars, and all four Costa Rican Monkey species.
READ MORE:40 Amazing Costa Rica Animals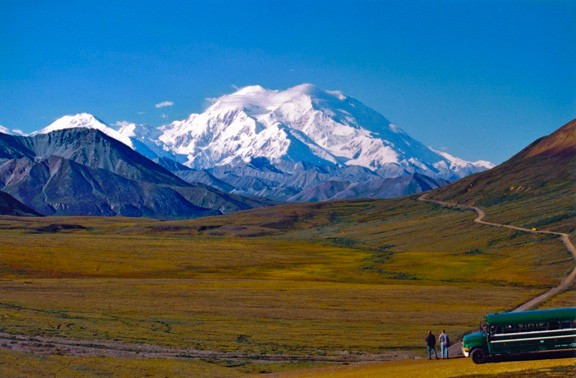 4. DENALI NATIONAL PARK (

USA

)
With six million acres of pristine wilderness and only one 92-mile road through it (which is open to private vehicles just 4 days a year), Denali is a nature-lovers paradise.
The shuttle bus drivers are also engaging naturalist guides, allowing visitors to sit back, relax, and drop their jaws at the stunning scenery.
Youll also see an exceptional array Alaska wildlife we saw bears, moose, caribou, and even wolves and, if youre lucky, breathtaking views of the massive mountain the Tlingit (indigenous people) called Denali (a.k.a. Mt McKinley).
READ MORE:Alaskan Animals: 40 Species You Can See During Your Alaska Vacation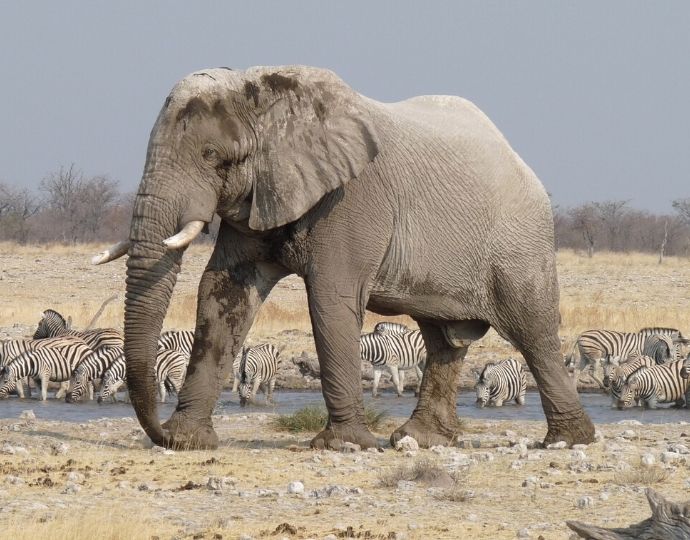 5. ETOSHA NATIONAL PARK (Namibia)
With an 8,600-square-mile landscape best described as otherworldly, Etosha centers around the salt pans from which it gets its name.
In the wet season, it fills with water and attracts birds such as flamingoes and pelicans; in the dry season it blows saline dust out to the Atlantic.
Its also home to an impressive assortment of endangered African Animals, including four of the Big 5, African Elephants, Giraffes, Black Rhinos and White Rhinos, and the endemic Mountain Zebras.
READ MORE:Animals in Kenya: A Guide to 40 Species of Kenyan Wildlife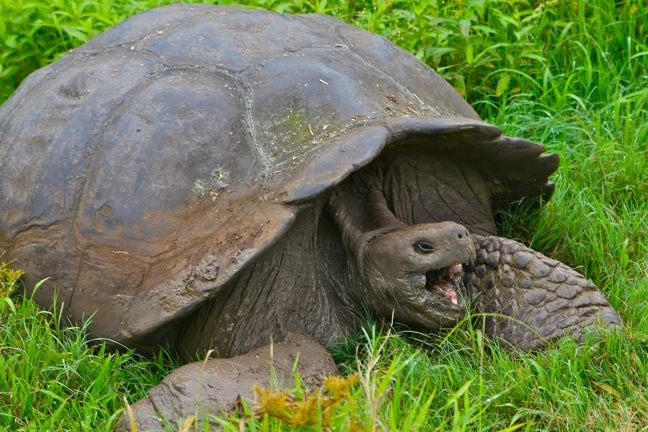 6. GALAPAGOS NATIONAL PARK (

Ecuador

)
Located 600 miles off Ecuadors coast, this volcanic archipelago easily ranks among the worlds most beautiful natural parks for wildlife lovers.
The islands are home to a diverse array of endemic wildlife that seems completely unafraid of humans, including Marine Iguanas, Galapagos Sea Lions, Galapagos Tortoises, Galapagos Penguins, and Galapagos Birds.
The archipelago also offers some of the best snorkeling and birdwatching opportunities weve ever experienced making it one of the best national parks in the world for wildlife watching.
READ MORE:30 Amazing Galapagos Islands Animals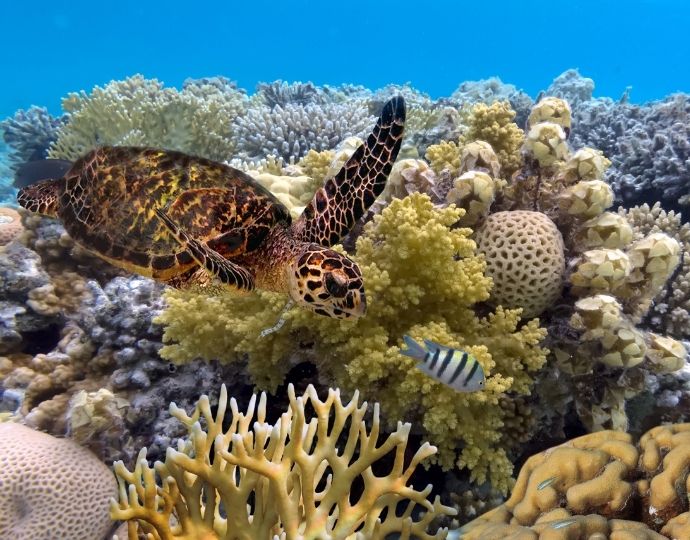 7. GREAT BARRIER REEF MARINE PARK (

Australia

)
The worlds largest coral reef system (133,000 square miles) is home to Cool & Weird Ocean Animals including 30 species of cetaceans, over 1,500 species of fish, six species of sea turtles, and around 125 species of sharks and stingrays.
The UNESCO World Heritage Sitealso includes mangroves and salt marshes on the Queensland coast, which provide fertile breeding grounds for saltwater crocodiles and frogs.
Visitors may also see get a chance to some of the 215 species of birds (approximately 1.5 million in total) that use its 900 islands to nest and/or roost.
READ MORE:20 Weird & Cute Australian Animals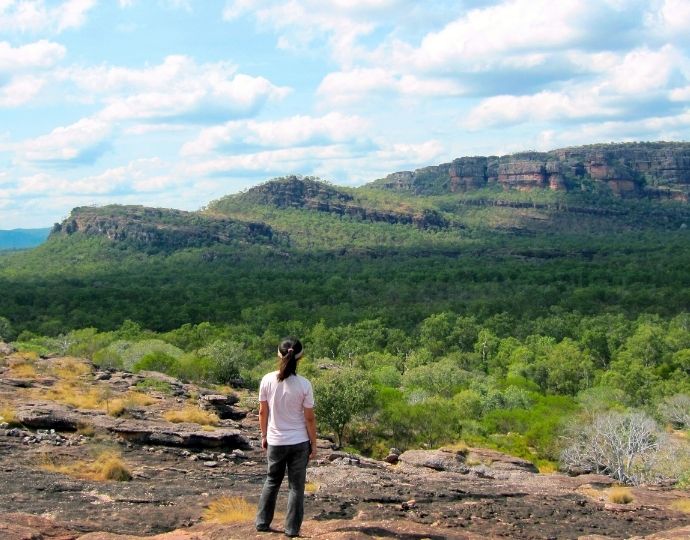 8. KAKADU NATIONAL PARK (

Australia

)
Located in the Northern Territory, Australias largest national park (12,427 square miles) features ecosystems ranging from wetlands and rivers to sandstone escarpments.
The Kakadu National Park is home to around 2,000 speciesof flora and fauna, including saltwater crocodiles, Flatback turtles, and hundreds of bird species.
It also boasts one of the worlds most spectacular collections of ancient aboriginal rock-art paintings.
READ MORE:10 Ancient Archaeological Sites for your World Travel Bucket List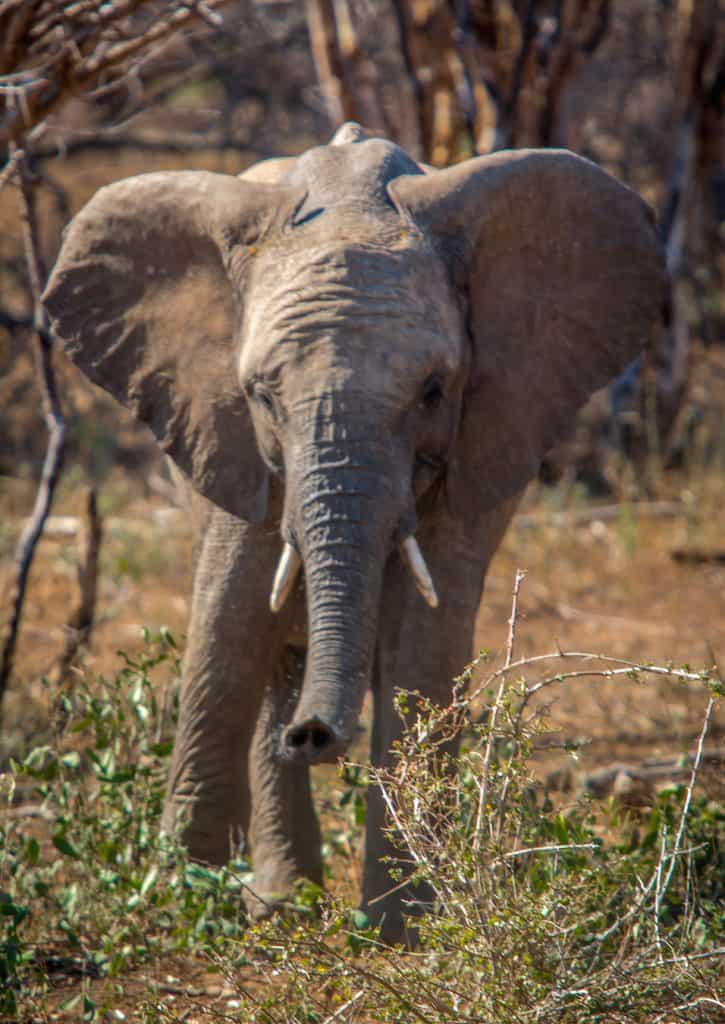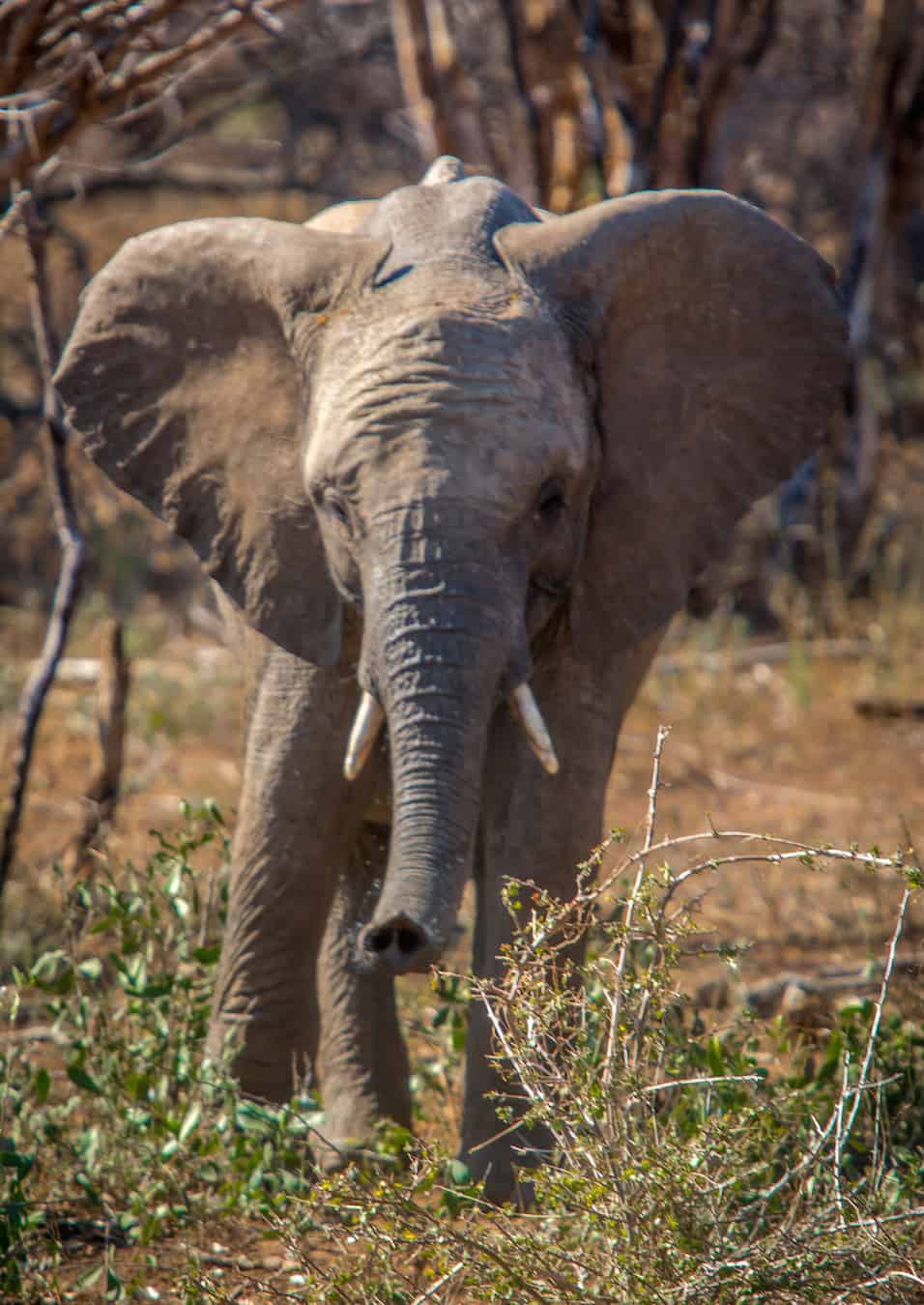 9. KRUGER NATIONAL PARK (

South Africa

)
One of the largest game reserves on the African continent, Kruger covers over 7,500 square miles.
Part of a UNESCO Biosphere Reserve, South Africas oldest national park (est. 1926) is home to an exceptional array of animals, including 517 bird species, 147 species of large mammals, and 114 reptile species.
Your Kruger National Park Entrance Fee gives you access to plenty of rare, endangered animals, including Black Rhinos and the gorgeous African Wild Dog.
READ MORE:The 20 Safest Countries in Africa to Visit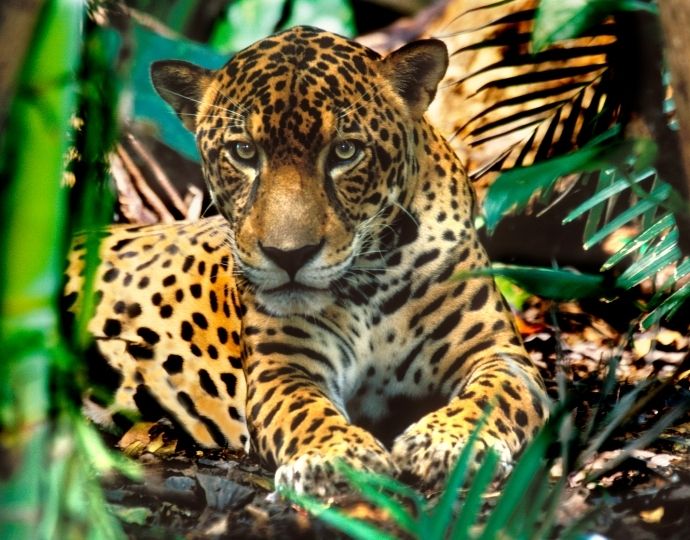 10. PANTANAL MATOGROSSENSE (

Brazil

)
Brazils Pantanal is one of the worlds largest tropical wetlands, estimated to cover 54,000-75,000 square miles.
Around 80% of the UNESCO World Heritage Sites floodplains are submerged during the rainy season, making it one of Earths richest ecosystems.
Wildlife lovers will have a field day here: The area is home to approximately 1000 bird species, 400 fish species, 300 species of mammals (including the elusive Jaguar), and 480 species of reptiles.
READ MORE:20 Longest Rivers in the World by Continent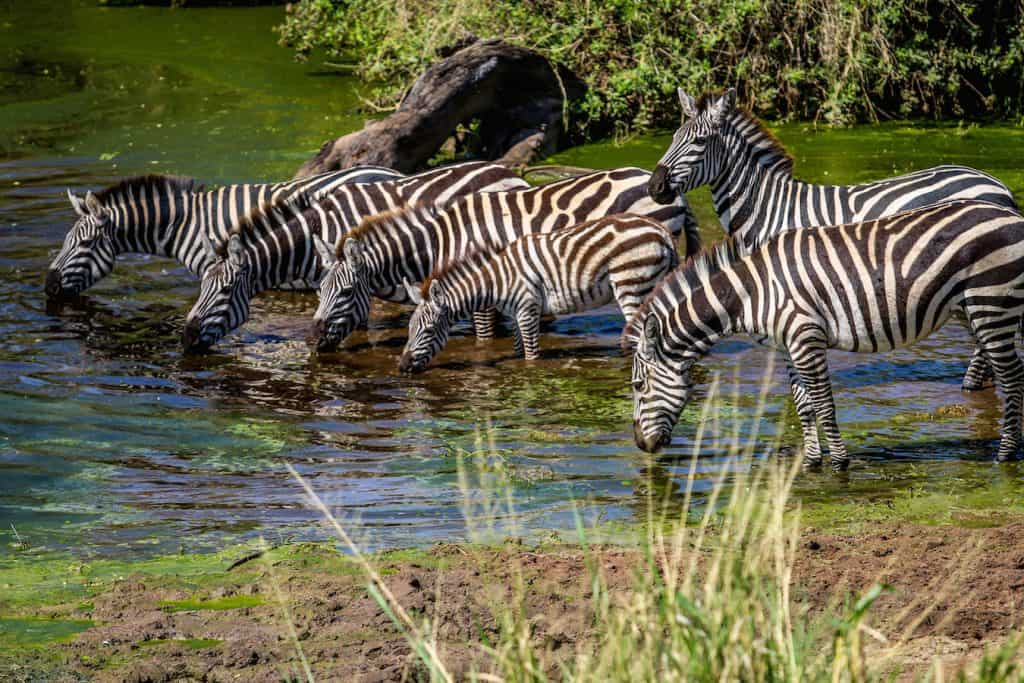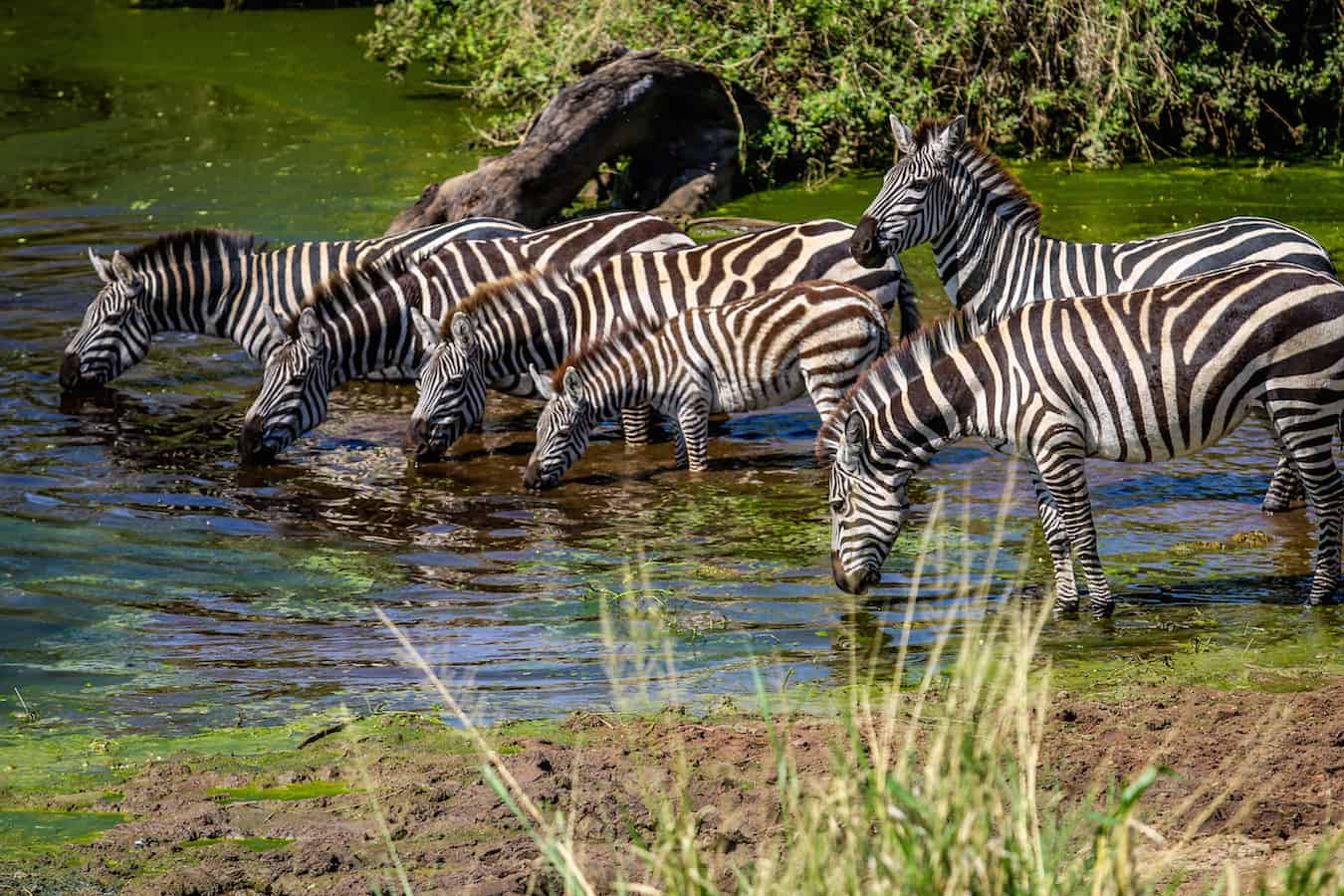 11. SERENGETI NATIONAL PARK (

Tanzania

)
Named after the Maasai word for the place where the land runs on forever, this 5,700-square mile UNESCO World Heritage Site is the starting point for the annual Great Migration from Tanzania to Kenya.
Its grasslands, riverine forest, bushy savanna, and open woodlands are home to a staggering array of wildlife, including Elephants, Giraffes, Nile Crocodiles, Colobus Monkeys.
Youll also likely see huge herds of Wildebeest, Zebras, Gazelles, and Buffalo, which crowd the plains in staggering numbers during the wet season.
READ MORE:Embracing the Culture of the Maasai People in Tanzania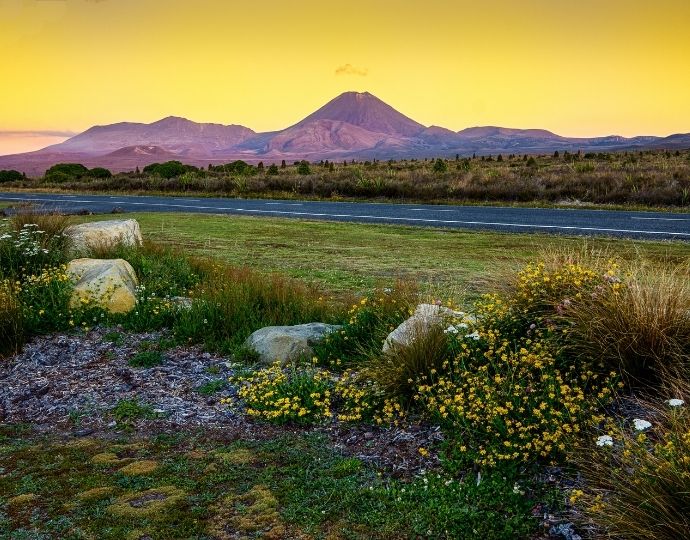 12. TONGARIRO NATIONAL PARK (

New Zealand

)
This is a rare dual UNESCO World Heritage Area.
It has been recognized both for its diverse ecosystems (which include active volcanoes, desert plateaus, and lush forests) and the cultural heritage of the indigenous Maori people.
Its also a great place to see endemic birds such as Fantails, Tui and, if youre very lucky, the rare Kakariki (parakeet) or Karearea (falcon).
READ MORE: Exploring Polynesian Culture: Food, Music, History & More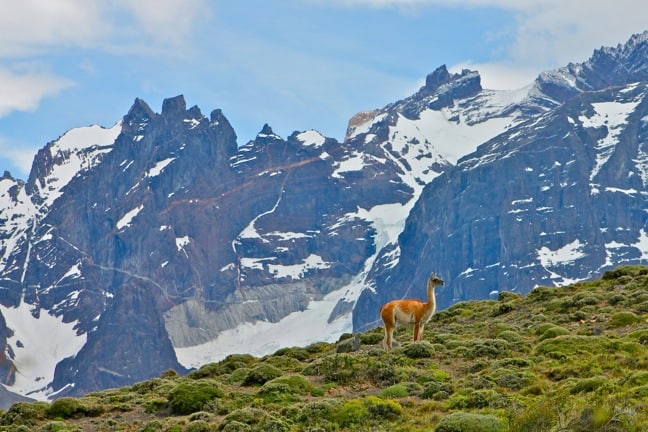 13. TORRES DEL PAINE NATIONAL PARK (

Chile

)
The remote wilderness experience Chilean Patagonia has to offer is like a slice of heaven on earth.
From towering rock formations (including the iconic Paine Massif) to expansive fields of Patagonia Flora and wind-blown grasses that look like waves on a sea of green, Torres Del Paines scenery is second to none.
Its abundant array of Chilean wildlife such as Pumas, Guanacos, Foxes, Caracaras, and the massive Andean Condor is nothing to sneeze at either.
READ MORE:The 20 Best Things to do in Patagonia (South America)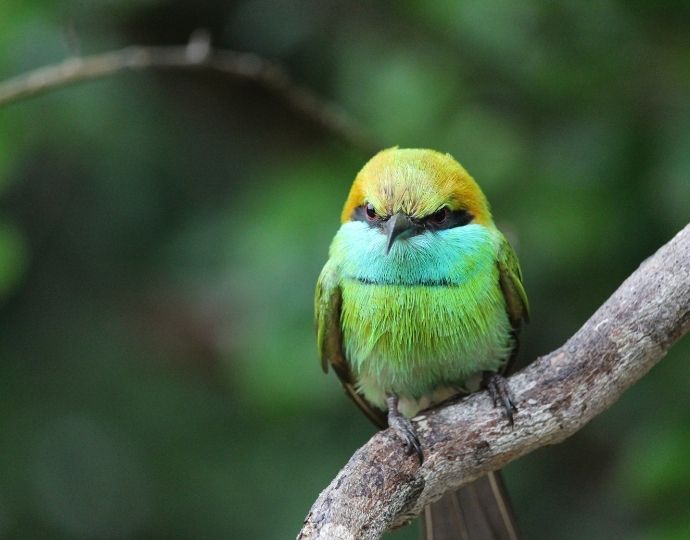 14. YALA NATIONAL PARK (

Sri Lanka

)
Sri Lankas oldest and most renowned national park is home to the countrys greatest concentration of wildlife, including Leopards, Elephants, Sloth Bears, Jackals, Buffalo, Crocodiles and Monkeys.
It also boasts over 150 bird species, and the adjacent Yala East (a.k.a. Kumana National Park) is a notorious nesting site for waterbirds.
Yala is a huge factor in Sri Lankas rapid rise as an Asian ecotourism hotspot.
READ MORE: Saving Endangered Asian Animals: The 10 Best Wildlife Conservation Programs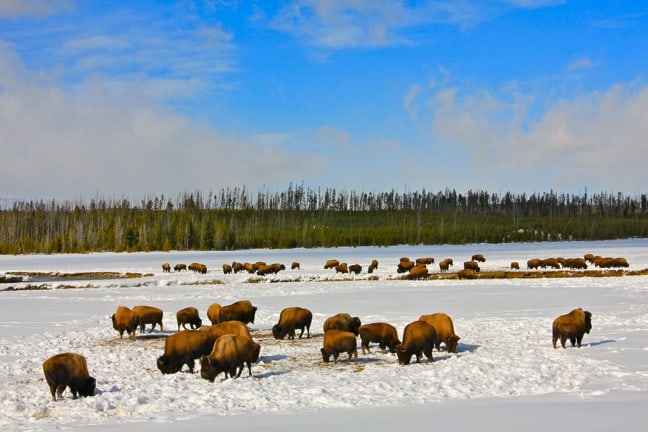 15. YELLOWSTONE NATIONAL PARK (

USA

)
The worlds first national park has been in the news a lot due to the harmful practices and animal selfies of irresponsible visitors.
But that doesnt diminish the overwhelming beauty of its natural attractions, including Mammoth Hot Springs, Lamar Valley, the Upper & Lower Geyser Basin, and Grand Prismatic Spring.
The spellbinding scenery is matched only by the copious wildlife, including Grizzly Bears, Elk, Bighorn Sheep, Bison, Wolves, Bald Eagles and much more. by Bret Love