August 30 is National Beach Day, a holiday designed to raise awareness of the beauty of beaches while also encouraging the clean-up of beaches worldwide to help save the lives of sea birds & ocean animals.
Given the travel limitations that have been forced on us city-dwellers over the last 18 months, a beach getaway sounds like just what the doctor ordered for those of us who have struggled with the pandemic lockdown blues.
Whether youre planning a single-day beach outing or a considerably longer summer vacation (yes, please!!), packing the right equipment can definitely enhance the experience.
To that end, weve assembled this epic list of the best beach gear and beach accessories for 2021, including nearly 40 different products from brands around the world.
From camping and swimming gear to swimsuits, water shoes, sunglasses, and more, read on for our guide to everything you need to make your beach vacation a blast!
READ MORE: The Ultimate Beach Vacation Packing List
BEACH CAMPING
U-Stand + Umbrella
The U-Stand is a simple but innovative piece of beach gear designed to keep your umbrella from being blown over in a gust of wind.But what we really love about it is the fact that its one item that can serve multiple purposes for a day at the beach.
First of all, the empty container (made fromdurable, UV-protected plastic) needs to be filled with something in order to hold the umbrella in place. You can fill it with sand or water, but we recommend filling it with ice and your favorite cold beverages.
We also love that the top of the stand has four cup/drink holders, and that theres a convenient shoulder strap that makes it easy to carry.
This year the company debuted their own line of branded U-Stand Beach Umbrellas as well. They come in 5 colors ranging from Beach Glass Blue and Sea Foam Green to Paradise Pink.

Jack Wolfskin Paradise 15 Pack
Jack Wolfskin is a German brand with 40 years of experience in the outdoor industry and 500+ stores worldwide. But we hadnt heard much about them in the US until we met them at the Outdoor Retailer trade show a few years ago.
They offer an extensive array of clothes for women and men, travel bags, and camping gear.
Their PFC-free Paradise 15 Pack is a great daypack to use for a day (or weekend) at the beach. Its got a lush, vibrant print designed by the Japanese artist Naito that practically screams tropical vacation.
It also offers a surprising amount storage for a 15-liter pack, including a small front zip pocket, two side pockets for water bottles, and a padded back compartment for a 10 tablet or laptop. We also like the sleeve that allows you to slip on the pack over the handle of your rolling luggage!
READ MORE: The Best Backcountry Camping Gear

Decathlon Quechua 2 Second Shelter
Decathlon is one of the better budget-friendly outdoor brands weve tested, offering durable camping gear at extremely affordable prices.
Their Quechua 2-Second Shelter is no exception: Currently selling for around $30, its got an easy pop-up pitching system and enough space to use as a beach shelter for one adult or two small kids.
But dont let the price tag fool you. The shelter is made to withstand winds up to 25 mph, and offers protection from both the sun and light rain (though the seams are not taped, so it wouldnt work for a real storm).
Best of all, the compact design is perfectly portable, folding down to a 22 disc with a built-in carry strap.
READ MORE: The 15 Best Camping Tents for Families
Voited Recycled Ripstop Outdoor Blanket & Kelty Biggie Blanket
Fun fact about me: I love the beach, but cannot stand the feeling of sand on my body. Most the time I wind up staying in the ocean or heading back to the pool.
Beach blankets can obviously help with that, and these two new offerings from Voited and Kelty are both good options.
Available in more than a dozen different color and design patterns, the Recycled Ripstop Outdoor Blanket from Voited is made from 100% recycled plastic bottles.
Its a classic 4-in-1 PillowBlanket that transforms into a pillow, folds into a sleep sack, and snaps to become a waterproof cape. Its also water and stain resistant, so its perfect for beachside picnics.
The Biggie Blanket from Kelty has a much simpler design, offering in oversized version of their ever-popular Bestie Blanket.
Measuring 81.89 x79.92, with CloudLoft insulation that provides lightweight warmth, it stuffs down into a 16 x 8.75 sack (total weight just under 3 pounds) that makes for an easy carry.
READ MORE: The 20Best Caribbean Islands to Visit If You Love Nature & Hate Crowds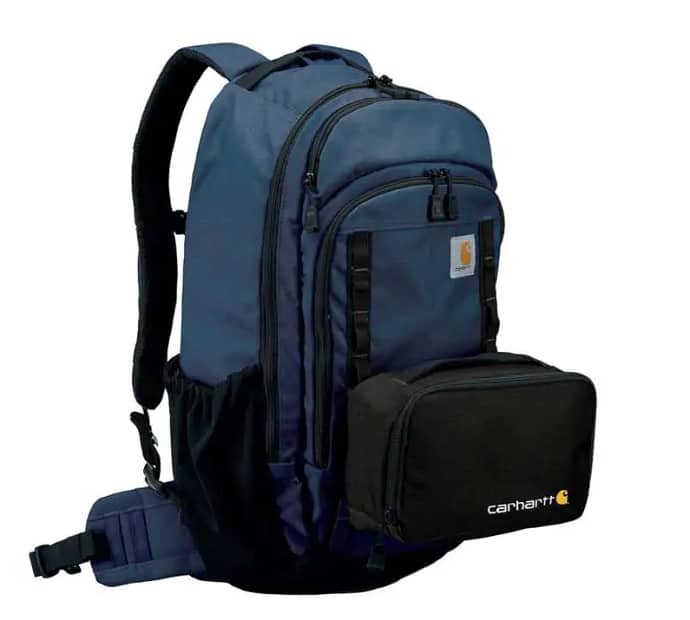 Carhartt Large Pack + 3 Can Insulated Cooler
Carhartt is one of those outdoor brands that is as much about a lifestyle as it is about the products themselves. Their products are broadly characterized by rugged durability, much like the devoted fans that use them.
Their aptly-named Large Pack + 3 Can Insulated Cooler is precisely what it sounds like. Measuring 12 x 20.25 x 9, the 25-liter backpack is made from 500 denier Cordura ripstop polyester with Rain Defender DWR.
Its hydration compatible and offers loads of storage, including a largemain compartment with a zippered mesh pocket, dedicated 15-inch laptop sleeve and tablet-sleeve; two exterior mesh pockets; a front zippered organization compartment; and a fleece-lined eyewear compartment.
The insulated main compartment can hold three 12-ounce cans and keep them cold for hours. Other noteworthy features include a padded air mesh back panel, contour fit shoulder straps, adjustable/hideaway sternum strap, and an adjustable/hideaway padded waist belt.
READ MORE: TheBest Lake Day Gear for Your Summer Outing
BEACH COOKING
BioLite Firepit Cooking Kit
When it comes to choosing the best beach gear, wed always list a good grill among our absolute essentials. We often use the one on our pontoon boat 3 to 4 times a week!
The upgraded FirePit+ from BioLite is perfectly portable, measuring27 x 13 x 15.8 and weighing19.8 lbs. You can use either wood (up to 4 standard size logs) for a blazing hot fire, or charcoal and the removable grate if you want a Hibachi-style grill.
The FirePit+ is hyper-efficient in terms of energy. The 12,800 mAh Rechargeable Powerpack burns up to30 hours on Low, 14 hours on Medium, or 7 hours onHigh. And their free Bluetooth app allows you to control the temperature and flame size via the internal jets.
Their new FirePit Cooking Kit also includes add-ons including the BioLite Griddle, Grill Lid, and Prep & Grill Toolkit separately to kick your grilling game up a notch.
READ MORE: DIY Stoves for Off-Grid Living

Dometic Patrol 55 Ice Chest
If youre planning a proper all-day beach outing, food and drinks are a primary consideration. And in the heat of summer at the beach, when temps commonly range into the 90s, keeping things cold is downright vital.
Weve used a lot of different coolers over the years, from the old school cheap styrofoam ones to $300 tote coolers from Yeti. But few have kept food/drinks so cold for so long as the Dometic Patrol 55 ice chest.
This thing is a beast, measuring 18.82D x 29.80W x 16.42H and weighing a whopping 33.08 pounds empty. But its thick PU insulation is designed to keep everything ice cold for days, and the deep freeze lid seal ensureno air gaps.
We love the virtually indestructible construction, one-handed rubber latches for opening/closing the lid, and the large leak-proof drain. Theres also an available accessory dock for a rod holder, cup holder, and bottle opener sold separately.
READ MORE: The Haunting Beauty of Icebergs in Antarctica
Klean Kanteen Food Solutions
Its funny how closely we associate food with memories. Going to the beach and lakes in North Georgia as a kid, my grandma always brought food in Tupperware containers, and we drank out of aluminum cups that left a metallic taste in your mouth.
Now (some 40 years later) plastic-free products are preferred, and the family-owned, Climate Neutral Certified Klean Kanteenis part of a major movement towards more sustainable drinkware and food storage solutions.
We love that they value reducing and offsetting their carbon footprint, and have donated more than $3.3 million to various environmental charities.
Their new Food Boxes are perfect for picnics at the beach,or anywhere else for that matter. Made from BPA-free stainless steel and leakproof lids of food-grade silicone, they come in Snack, Lunch, and Meal sizes. All are dishwasher-safe, rust- and shatter-proof, and do not retain the flavors of your food.
Their new TKCanister are great for hot and cold drinks, soups, and stews. Available in 8, 16, and 32 oz sizes, they feature Climate Lock double-wall vacuum insulation and TKClosure internal threads for improved thermal performance.
READ MORE: 10 Green Products For a More Eco-Friendly Home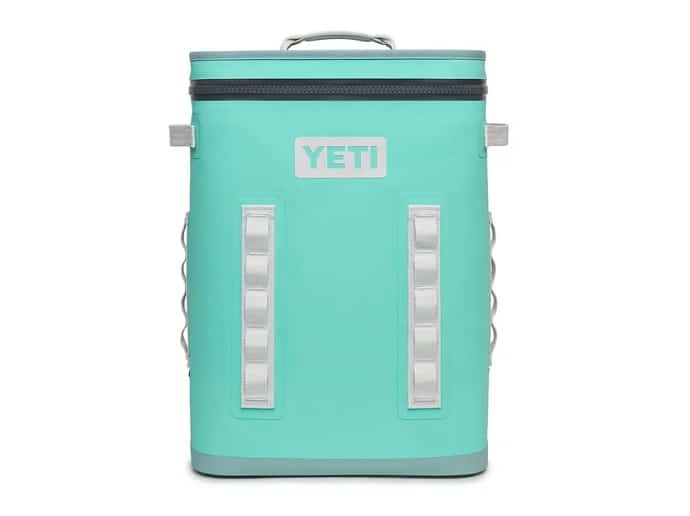 YETI Hopper Backflip 24
Its been quite a while since weve featured YETI here on Green Global Travel, but for many years their Hopper M30 Soft Cooler was our favorite for lake day picnics.
Its interesting, because our biggest complaints about that bag the rigidity of the top opening (which made it hard to load) and the fact that theHydroLok Zipper didnt open/close smoothly now appear as FAQs on their Hopper page!
The Hopper Backflip 24 Soft Cooler is basically a cross between their popular Hopper Flip and a backpack. Its taller and wider, with ergonomic shoulder straps and a removable chest strap and waist belt for added stability.
We love the fact that its much easier to open than our previous YETI cooler. We also love the durable DryHide exterior, the 100% leakproof zipper (with zipper lube included), and that fact that it keeps food and drink cold a looooong time!
READ MORE: Traditional Food Around the World (30 Famous Dishes You Can Make)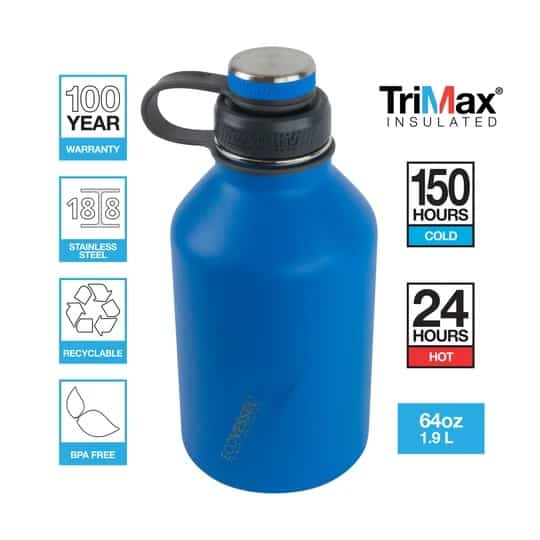 EcoVessel BossGrowler 64 oz
I learned the importance of staying hydrated during the scorching summer days in the South a long time ago, and I did so the hard way. Go ahead, ask me about my multiple heat strokes!
Now, as a grown-ass man, youll rarely see me outside my house without a massive 40 oz bottle of water in hand (usually with some sort of hydration powder mixed in).
The 64 oz BossGrowler from EcoVesselwas named Best Insulated Growler by Craft Beer & Brewing Magazine. Made with their signature TriMax Triple Insulation, it can keep your drinks cold for up to 150 hours, or hot for up to 24 hours.
Noteworthy features include the stainless steel-insulated Reflecta lid (for better temperature retention), and an infuser you can fill with fruit for flavored water, cocktails, or sangria.
READ MORE: How to Save Water: 15 Water Conservation Methods
SWIM ACCESSORIESBody Glove Fiji Snorkel Set
Ive never focused on fitness so strongly in my adult life as I have since I hit my mid-40s. Those carefree days when I could eat whatever I wanted without needing exercise gave way to issues with blood pressure, blood sugar, cholesterol, and more.
Due to osteoarthritis in my knees from 10+ years of playing soccer, running and cycling werent an option. So swimming became my favorite form of exercise, using a mask and snorkel (which wed bought for Scuba diving) so we could focus more on strength and speed than breath control.
While the prescription mask I needed cost hundreds of dollars, this Fiji Snorkel Set from Body Glove offers a much more affordable price point (around $60 MSRP).
The mask is made from tempered glass and features a purge valve for removing water; the snorkel features a dry top to keep water out and a flexible tube that ensures a better fit; and the fins offer flow channels that make it easier to kick and a flexible foot pocket. All in all, its a great entry-level set at an excellent price!
READ MORE: The 10 Best Places to Scuba Dive (World Travel Bucket List)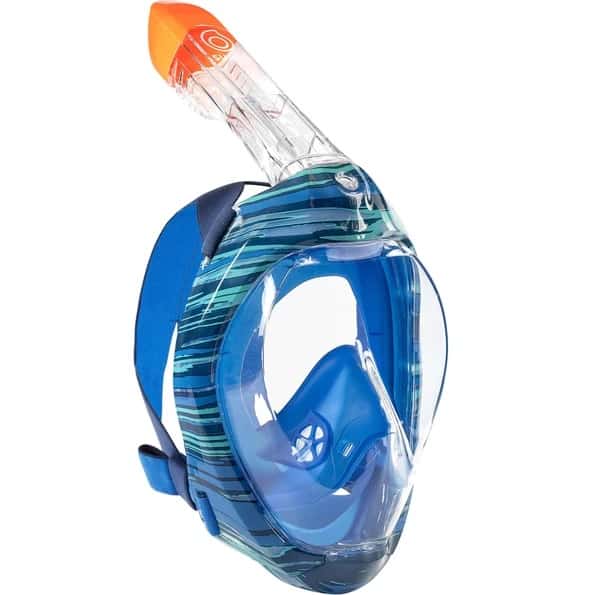 Decathlon Subea Easybreath 500
Because of our passion for swimming laps, weve been eyeing these bizarro-looking masks for years.
The promise of a full-face mask that allows for natural breathing and a 180 panoramic view was intriguing. But since I already had a very expensive mask, purchasing one wasnt practical.
Needless to say, I was eager to try out the Subea Easybreath 500, the 2nd generation surface snorkeling mask from Decathlon. Available in two sizes, it features an intriguing air circulation system that prevents fogging as well as a dry top snorkel that limits water getting in.
The unique design takes getting used to, but we love the adjustable fabric strap (which doesnt pull hair the way most masks do), the silicone face skirt (which ensures a water-tight seal), and the purge valve for draining any water that sneaks in.
READ MORE: How Mary Conquered Her Fear of Water (& Learned to Love Scuba)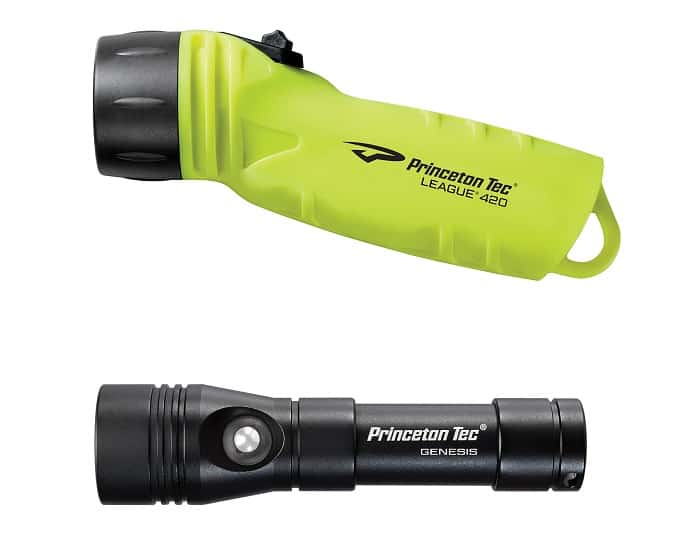 Princeton Tec Versa Pack
Over the last 10 years weve had the privilege of Scuba diving all around the world, from Cancun and the Bahamasto the Philippinesand Tahiti.
From diving with sharks inPanamas Coiba National Park and sea turtles in Hawaii to a crazy dry suit dive in Norway, all our aquatic adventures have been memorable. But one thing weve never done is a night dive.
The New Jersey-based Princeton Tec is best known for their headlamps. But they actually started off back in 1975 makingdiving gear (specifically the Bottom Timer, the first fully automatic underwater stopwatch for SCUBA divers).
Their Versa Pack includes two lightweight Scuba diving lights theGenesis Rechargeable (with 1000 Lumen Maxbright LED) and theLeague 420 (with 420 Lumen Maxbright LED).
It also includes the18650 Li-Ion rechargeable battery with direct micro-USB port & USB Charging Cable, as well as theGenesis neoprene wrist-mounted glove.
With a lifetime warranty, its a great investment (or gift) for avid divers.
READ MORE: The 20 Most Beautiful Places in the Philippines to Visit for Nature Lovers

Ballast Beach Pillow
Some people love to lay out on beaches while soaking up the suns rays, but Ive never been a fan. Not only because of my aforementioned issues with getting sand on my body, but also because its not very comfortable.
The Ballast Beach Pillow is specifically designed to solve that problem, with a number of interesting design elements.
The curved contour and padded top of the pillow make it much more comfortable than using a balled-up towel to cradle your our head. And it has a built-in pouch you can fill with sand (or any other small, weighted object) to keep it from blowing away in the breeze.
But perhaps our favorite feature their custom designed cooling gel pack is sold separately. All you do is keep it in the freezer until youre ready to use it, then slip it into the Ballast pillow sleeve for cooling relief on the base of your neck. You can also heat the gel pack for extra warmth on chilly days.
READ MORE: TheWorlds Most Colorful Beaches
BEACH SWIMWEAR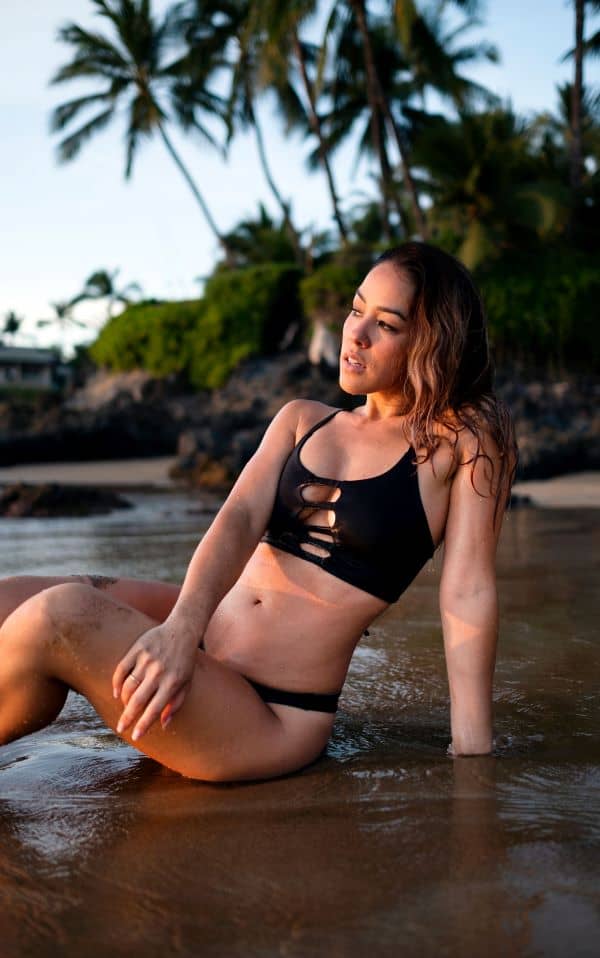 Indigo Wild Clothing Swimwear
Ive been doing product reviews professionally for more than 20 years now, and its pretty rare that something new comes along that 1) Ive never heard of before, and 2) is so innovative that it makes me wonder why nobody else thought of it.
Such is the case with Indigo Wild Clothing, a relatively new swimwear brand that started in Maui. Founder Shelby Yorks is its driving force, with a mission to deliver Sustainable Biodegradableswim and activewear to a highly disposable market.
All of their swimsuits are made with a unique biodegradable fabric that remains soft and durable for as long as you want it, but then breaks down in 3 to 5 years once exposed to the microorganisms found in landfills.
The sustainable aspects aside, Indigo Wilds Dyed Sugarcane Top and Printed Lilikoi Bottoms are also sexy as hell, with numerous color/pattern options, reversible fabrics, and awesome design elements. Its our new favorite bikini brand!
READ MORE: The Best Fair TradeClothing & Ethical Clothing Brands
Le Club Mamanatiti Swim Trunks &Saxx Oh Buoy Swim Shorts
HOT TAKE: Mens clothes in general are freaking boring and uninspired.
Whether thats a reflection of designers lacking in vision or customers lacking in style remains to be seen. Either way, Im sick of having to choose between various shades of monochromatic board shorts and tired prints.
So the Mamanatiti Swim Trunks from the Miami-basedLe Club offer a nice change of pace. The verdant green and blue tropical print pops with color, while the tailored fit and 7 inseam make them flattering. We also love the fact that their sustainable swimwear is made from 9 to 12 recycled plastic bottles.
Ive been a fan of Saxx Underwear for years, so its no surprise that their new line of swimsuits rocks my world. I love the fact that they feature a soft, slim fit liner rather than irritating mesh, and the vibrant is like nothing youve ever seen.
They also offer a built-in BallPark Pouch, a rear patch pocket with security key loop, front pockets, and a stash pocket on the leg.
prAna Cacti Soleil Stripe Bikini & Schenna Shirt
Weve been lucky enough to test quite a few swimsuits this year, and each of us have found several new ones we love.
But our favorite swimsuit of 2021 by far is the new Cacti Soleil Stripe Bikini from prAna. The pattern itself is simply gorgeous, with an array of pink, orange, red, brown, blue and green hues that evoke memories of our favorite sunsets.
Mary went with the Marina Top/D-Cup, which offers a full floating underwire to support her ample assets and a moderate level of coverage that shows just enough skin to be sexy. She also loves the fullyadjustable and convertible shoulder straps, the removable soft cups, and the full lining, which offers extra support.
She pairs it with their Presolana Bottom, which offers a flattering hipster cut, full seat coverage, wide waistband, and a shaping detail on the back yoke that definitely draws your attention.
Paired with the matching Scheena Shirt as a cover-up, its an eye-catching outfit perfect for the beach, the boat, the resort, or all of the above!
READ MORE: The 15 Best Isla Holbox Hotels & Resorts in Quintana Roo, Mexico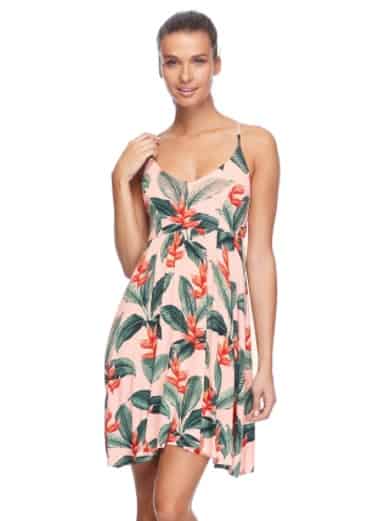 Body Glove Sweet Escape Ivy Cover Up Dress
And speaking of beach cover-ups, the Sweet Escape Ivy Cover Up Dress from Body Glove is a great one, with a feminine design thats perfect for tropical destinations.
Its made with a lightweight knit rayon material (80% nylon, 20% Spandex), with just the right amount of stretchiness to give it a form-flattering fit.
Mary loves the design, which includes an empire waist, adjustable spaghetti straps with a unique back-strap detail, and a flared A-line that gives it a flowy appeal.
Its also dressy enough to wear out to dinner, yet casual enough to lounge on the beach or at the pool.
READ MORE: The Top 15 Things to Do in Coron, Palawan (Philippines)
SUNGLASSES
MVMT Ingram Sunglasses &VontelleAcacia Aviators Sunglasses
Those who have known me for any considerable length of time know that I am almost never seen without my prescription sunglasses, even at night.
SOLO Eyewear Belize Sunglasses & Mexico Sunglasses
We always love brands that stand for something bigger than themselves, and SOLO Eyewear is a perfect example of that ethos in action.
Originally developed for anInternational Entrepreneurship class projectat San Diego State, the brand concept came after founder Jenny Amaraneniread Paul PolaksOut of Poverty.
She learned that 1 billion people around the world do not have access to eye care, and nearly 80% of the worlds blindness is preventable.
Now, a portion of every purchase of SOLOs environmentally responsible sunglasses help to restore vision for people in need. But in addition to giving back, they also happen to look extremely cool.
Just check out the reclaimed cork and walnut of their Mexico Sunglasses, which feature a lightweight frame, spring loaded hinges, and polarized lenses with 100% UV protection. Or the Belize Sunglasses, which are made from Italian cellulose acetate and whose matte tortoise shell frames boast repurposed bamboo SOLO letters.
Either one will not only help change someones life, but theyll also make you look like a badass beach boss.
READ MORE: The 16 Best Mayan Ruins to Explore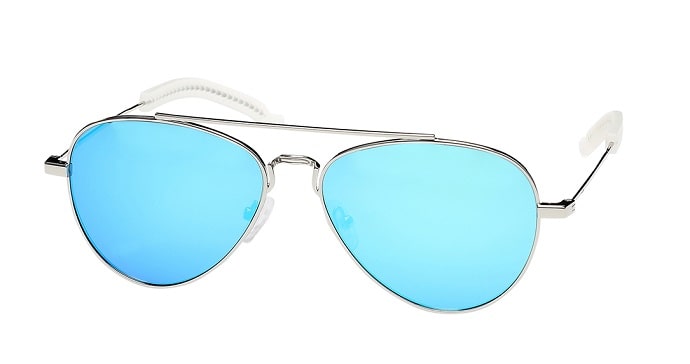 Maho Shades Sequoia Sunglasses
Inspired by (and named after) Californias Sequoia National Park, the Sequoia Sunglasses bring a taste of west coast cool to the Alabama-based Maho Shades brand.
There are three different color options in the line (two of which have gold-tone frames), but we love these stainless steel frames with their signature ultra-light Ultramarine polarized lenses.
The sky blue-colored mirrored lenses are inarguably cool, and theyre super comfortable thanks to the spring hinges on the arms and Mahos Zuma fit and retention system.
As a guy who is silver on top and blue-eyed, these stylish shades may just be my new go-to beachwear accessory!
READ MORE: AComplete List of US National Parks (By State)
HATS & ACCESSORIES
Tenth Street Hats Mens Cooler Hat & Womens Via Davini
Remember those halcyon days of youth, when we would use tanning oil rather than sunscreen and rarely gave a thought to the possibility of skin cancer while romping at the beach?
Sadly, middle age and climate change have conspired to make those things much more of a concern. But I still hate wearing sunscreen, and recent product recalls suggest some may include a cancer-causing chemical called benzene.
These days I tend to simply avoid the sun during the hottest part of the day. But when I cant, I always wear a hat, and these new models from Tenth Street Hats offer great sun protection without sacrificing style.
Designed by Dorfman Pacific, the Mens Cooler Hat is a lightweight, Aussie-style canvas hat with a mesh crown that helps keep your head cool even on the hottest summer days. The Womens Via Davini offers a safari-style woven straw hat that looks stylish, but also provides loads of coverage.
Both are great for sunny days of fishing, paddling, or just lazing away the hours on a gorgeous beach!
READ MORE: The 1o Best Canoe Trips For Your World Travel Bucket List

GlobeIn Savvy Box
Were not normally into the whole subscription box concept, primarily because you can typically save money and get more personalized products simply by doing your own smart shopping.
But the Savvy Box, one of many cool artisanal boxes available from GlobeIn, is just too perfect for an exotic beach getaway for us to ignore.
The chic handmade accessories include imported gems such as a massive market bag from Morocco, a cool clip-on keychain from Nepal, and a fashionable Sophie Viscose Scarf and Copper Water Bottle from India.
Available in a variety of different colors of prints, its a cool collection of global finds thatll make you look like the most worldly fashionista on the beach.
READ MORE: 50 Fascinating Facts About the Culture of India
BEACH SHOES
Allen Edmonds Force 10 Boat Shoes
Weve owned a pontoon boat we keep docked on Lake Allatoona in North Georgia for more than 10 years now, and were typically there at least 3 to 4 days a week.
So it makes perfect sense that boat shoes rank among my favorite footwear, and the stylish Force 10 Boat Shoes from Wisconsin-based brand Allen Edmonds are truly a cut above the rest.
For starters, theyre hand-sewn from remarkably supple vegetable-tanned leather, with a sized rubber sole and non-skid bottom for traction on wet surfaces.
Theyre also extremely comfortable, with aSeaForm removable insole that enhances breathability and a2mm foam layer for walking comfort.
In terms of style, the Force 10s are swanky enough for the boat, the beach, or dinner back at the resort. Theyre the perfect casual, fashionable vacation shoe for men!
READ MORE: The Worlds 20Best Small Ship Cruises

Blowfish Malibu Boss Sandals
While the Allen Edmonds shoes may come with a Ballers only price tag attached, these Blowfish Malibu Boss Sandals for women are more budget-friendly (under $35).
Theyre available in 3 different color combos, but we love the fun, exotic look of the White Sands Leopard/Pewter shoes.
These lightweight slip-on sandals feature a sporty rubber outsole, faux cork insole, adjustable elastic strap, with just a dash of glittering pizzazz on the heel.
The padded footbed makes them comfortable enough to wear all day long, even during water-based activities.
READ MORE: The 15 Best Palawan Resorts & Hotels in the Philippines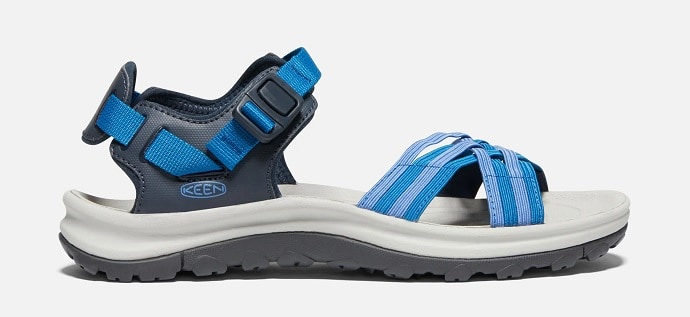 Keen Womens Terradora II Strappy Open-Toe
Keen has been one of our go-to brands for waterproof hiking shoes for more than 5 years now.
The Terradora II takes their womens-specific hiking shoe and turns it into a strappy open-toe sandal designed for the trail, including the same all-terrain outsole that made the original so popular.
The sandals offer a contoured fit to support womens biomechanics, including a contoured arch for mid-foot support, an adjustable heel strap and hook-and-loop straps to ensure a great fit, and natural odor control.
Other features on these quick-drying shoes include anEVA midsole for lightweight cushioning, a multi-directional lug pattern for superior traction, and a non-marking rubber outsole.
READ MORE: The 3o Most Comfortable Walking Shoes & Hiking Shoes for Women

Indosole Slide Sandals
We love a good entrepreneurial story, especially when it has an environmental or corporate social responsibility angle.
The idea behind Indosole was born from CEO Kyle Parsons trip to Indonesia in 2004, when he realized the problems with an island nation that has over a billion used tires on it. Five years later he came up with the idea to repurpose those tires into stylish and durable footwear.
Part of Indosoles Essntls Slides line for men (and no, thats not a typo!), these simple slide sandals feature soles made fromrecycled tires.
The uppers are made with natural rubber, as is the contoured footbed, which has embedded arch support for all-day comfort. The shoes are also lightweight, waterproof, andvegan-friendly.
READ MORE: The 30 Best Hiking, Running & Walking Shoes For Men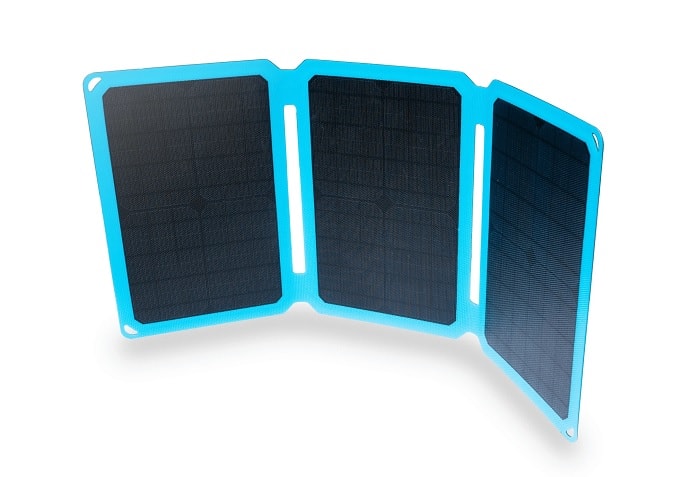 GoSun Solar Panel 30
Weve written about the array of innovative products from GoSun many times over the years.
From portable solar ovens and lightweight (and affordable) solar cookers to the GoSun Chill Portable Fridge, theyre arguably the coolest brand on the market when it comes to solar powered outdoor gear.
In addition to cooking and cooling food, they also make solar-powered chargers, including the GoSun Solar Panel 3o. Weighing 2.75 pounds and measuring 29 x 14 when fully opened, it can charge your smartphone, tablet, and other tech devices at about the same speed as a wall outlet (with full sun).
Best of all, it can charge devices even in inclement weather (albeit more slowly), can plug into GoSuns PowerBank+ to run all night, and packs down into 9.65 x 14 for portability when youre ready to roll out!
READ MORE: The Best Backyard Camping Gear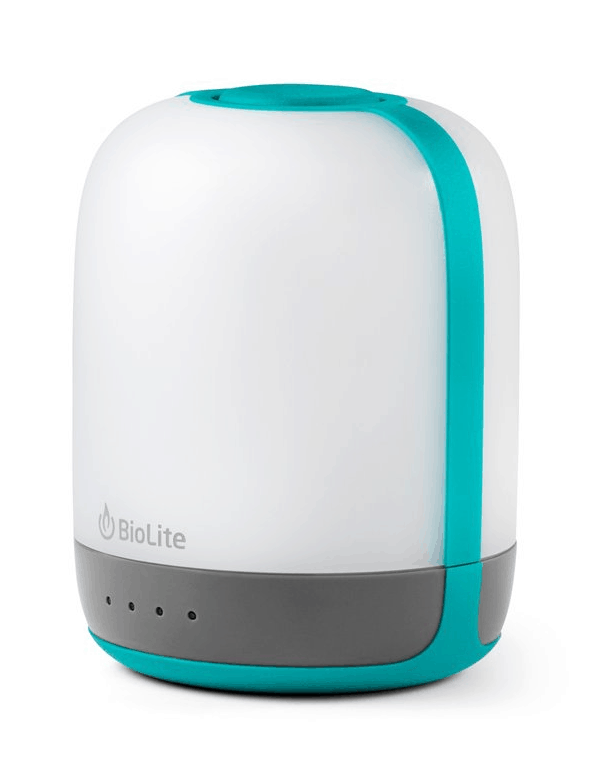 BioLite AlpenGlow 250 Lantern
A Climate Neutral Certified company with a mission to bring energy everywhere with revolutionary products designed for off-grid living, BioLite is best known for their innovative camp stoves, fire pits, and solar chargers.
TheAlpenGlow 250 lantern brings their 15 years of technological innovation to lighting. Weighing 7.4 oz and measuring just 3.7 x 3, the lantern delivers 250 lumens of ambient or task-based lighting via a3200 mAh rechargeable battery.
The light uses ultra-efficient ChromaReal LED technology, which can accurately render the colors in your environment as a warm natural light. You can also shake it to access special lighting modes, such as Candle Flicker or a dazzling array of rotating colors (which is perfect for parties or Christmas celebrations).
Best of all, the lantern is made towithstand rain and splashing, and you can also use the USB port to charge your devices!
READ MORE: The Best Christmas Light Displays in Georgia

Dark Energy Poseidon Pro
Theres not a lot of info about the Dark Energy brand on their website, other than the fact that their products are used by the DEA, FBI, and US Army.But you dont need to be in the military to appreciate the rugged durability of their Poseidon Pro.
The company boasts of testing the portable charger by shooting it with a 20-gauge shotgun, detonating a pound of explosives, freezing it in ice for 3 days, dropping it from heights over 50 feet, and more.
In short, the Poseidon Pros hybrid polymer shell, which is surrounded with elastic Armor-Flex Edge Protection, renders the device virtually indestructible. Its airtight and waterproof up to a depth of 6 feet (for 45 minutes).
Its also powerful, with a10,200 mAh battery that can recharges your laptop and other small electronics up to 2.5 times faster than budget chargers. The package includes a USB Type-C cable and a Carabiner Pro to securely hold your charger.reviews by Bret Love; lead photo via Canva